My favorite dish is sancocho. At home, there's a special day for preparing it: every Sunday. Yes, every Sunday for lunch we make this delicious soup, a tradition passed down from my parents and grandparents. They did the same every Sunday, only they cooked it over a wood fire, which made it especially delicious.
You must try this delicious Beef Sancocho, a dish that is a true gem of Colombian cuisine. With a unique combination of flavors and textures, this hearty and comforting dish is perfect to enjoy on a cold day or just for a family dinner.
The Colombian beef sancocho is one of the most traditional and significant dishes in our culture, much like beans or ajiaco. Like most dishes, it's very versatile since you can make it with different types of meat, or even without meat, a great option for vegetarians.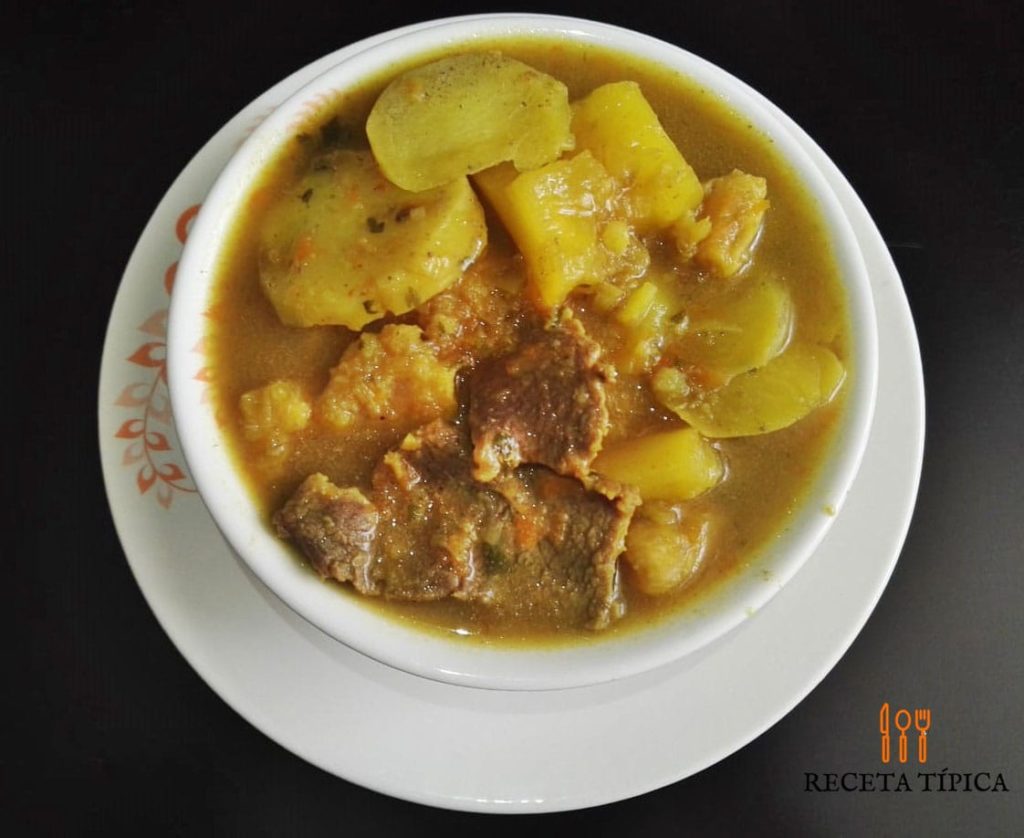 At home, it's very common to have seconds of beef sancocho for lunch, its taste certainly merits it. And what better idea than to eat another piece of meat.
What to serve with this beef sancocho?
You can pair sancocho with a variety of side dishes, but it's most commonly served with a good portion of rice and salad. There's no need to include grilled or fried meat since the soup already contains this ingredient.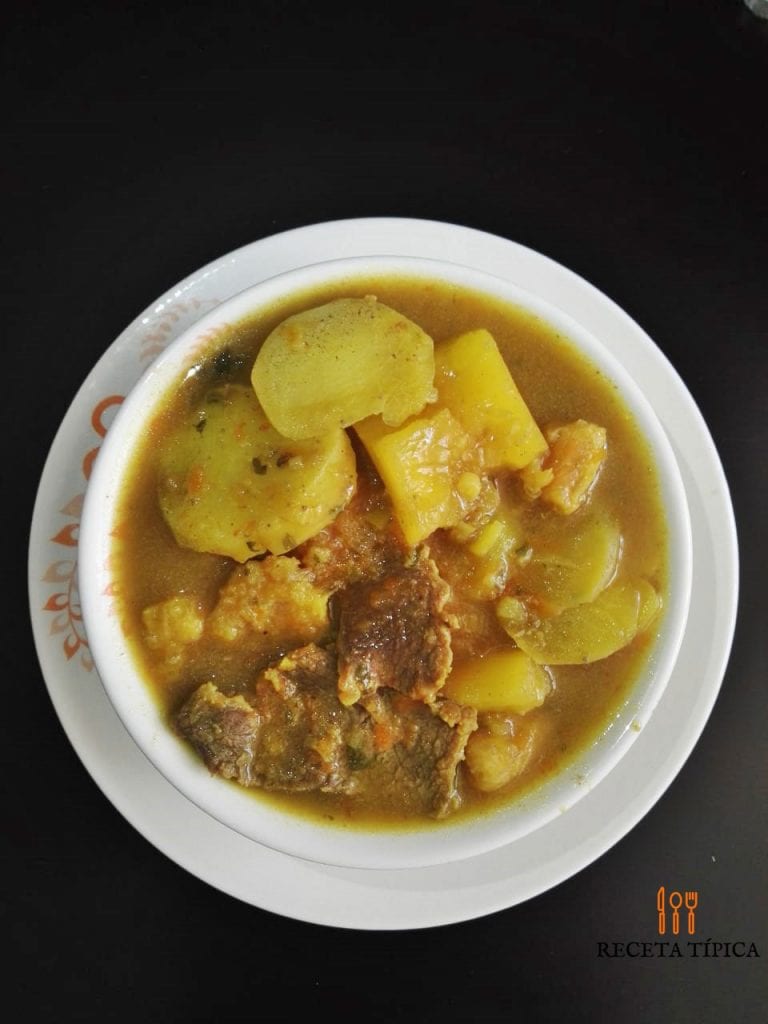 I hope you enjoy this delicious beef sancocho recipe. Remember, you can also find recipes for chicken sancocho or fish sancocho on this blog.
What type of meat is best for sancocho?
The best meat for beef sancocho should have some fat and be good for slow cooking, like stewing beef or flank steak.
Can you make this beef soup in a pressure cooker?
Yes, you can make beef sancocho in a pressure cooker. Simply place the meat, bones, and cassava in the pot over medium heat for about 10 minutes, then add the other ingredients for another 20 minutes. If you add all ingredients at once, the potatoes might break apart.
What other ingredients can be added to sancocho?
You can add other ingredients like ripe plantains, corn on the cob, arracacha (a root vegetable), Andean potatoes, cilantro, and chili peppers. This will give it an even more authentic and traditional flavor.
Tips
For a thicker sancocho, you can mash some of the potatoes and return them to the pot.
If you like it spicier, you can add more chili peppers.
Add salt at the end to prevent the meat from hardening.
Recommendations
If you like traditional Colombian dishes, I recommend trying these similar recipes:
Ajiaco: This traditional soup is from Bogotá and is made with Andean potatoes, chicken, corn, capers, and sour cream. Perfect for a cold, rainy day.
Mondongo: This traditional stew from Colombia's Atlantic coast is made with beef tripe, potatoes, cassava, and spices. It's a very flavorful and filling dish.
Antioquian Beans: This dish is typical from the Antioquia region and is made with red beans, pork meat, chorizo, ripe plantain, and rice. It's a complete and satisfying dish.
Common mistakes
Adding all the ingredients at once, which can cause the potatoes to break apart.
Not cooking the meat and cassava long enough before adding other ingredients.
Not adding enough salt, resulting in a bland taste.
📖 Recipe
Ingredients
1

lb

beef

(cut into portions)

2

meaty beef bones

2

large green plantains

(chopped into large pieces)

4

potatoes

(sliced)

1

medium cassava

(chopped into large pieces)

1

large tomato

(finely chopped)

½

bulb onion or 2 green onion stalks

(finely chopped)

½

cube of beef bouillon

(e.g., "ricostilla" or "maggie")

½

small carrot

(grated)

Food coloring to taste

(common in Colombian cuisine)

Salt to taste

Cilantro to taste
Notas
To prepare the sancocho in a pressure cooker, first put the meat, bones, and cassava over medium heat for about 10 minutes, then add the remaining ingredients for another 20 minutes. If you add all the ingredients at once, the potatoes might break apart.
If you come across an ingredient you're unfamiliar with, please ask someone you know about how to use it. Remember, your health comes first.
You can also see our list of ingredient vocabulary from English to Spanish.
Instructions
In a slow-cooking pot over medium heat, add the meat, meaty bones, and cassava with enough water. Let it cook for about 20 minutes.

Add the plantains, potatoes, tomato, onion, carrot, cilantro, food coloring, beef bouillon cube, and salt to taste.

Continue cooking for another 30 minutes.
Nutrition
Calories:
737
kcal
|
Carbohydrates:
107
g
|
Protein:
27
g
|
Fat:
24
g
|
Saturated Fat:
9
g
|
Polyunsaturated Fat:
1
g
|
Monounsaturated Fat:
10
g
|
Trans Fat:
1
g
|
Cholesterol:
81
mg
|
Sodium:
817
mg
|
Potassium:
2055
mg
|
Fiber:
9
g
|
Sugar:
18
g
|
Vitamin A:
2752
IU
|
Vitamin C:
86
mg
|
Calcium:
77
mg
|
Iron:
5
mg