My favorite dish is sancocho, at home there is a special day to prepare it, every Sunday, that's right, every Sunday for lunch we prepare this delicious soup, and this consisted of my parents and grandparents, they did the same every Sunday, only in wood fire pit which was delicious.
Colombian Sancocho de res or beef sancocho is one of the most traditional and important dishes in our culture, as well as beans or chili peppers. Like most meals, it is very versatile as you can do it with different types of meat and good also prepare it without meat, another good option for vegetarians.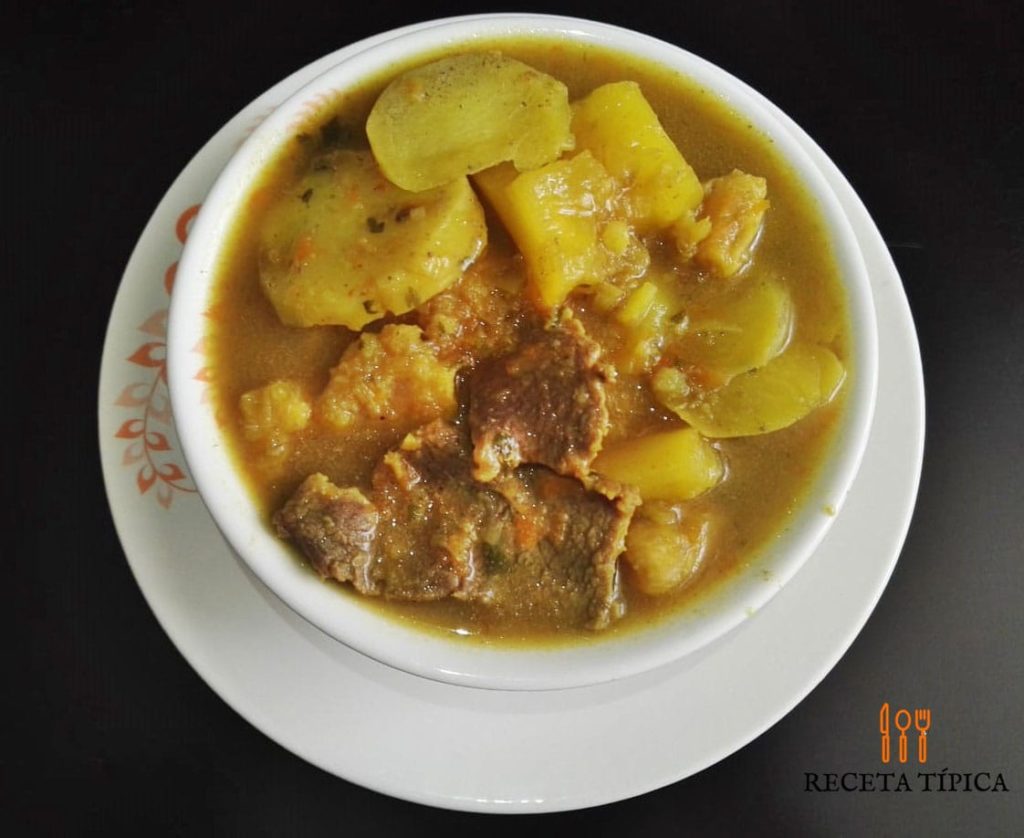 At home it is very common to repeat a dish of meat sancocho at lunch, is that it really gives merits to do it, and what better idea to eat another piece of meat.
How to accompany this sancocho de Res?
The sancocho can accompany it with a variety of accompaniments, but the most common is to do it with a good portion of rice with salad. It is not necessary to include roasted or fried meat, as the soup includes this ingredient.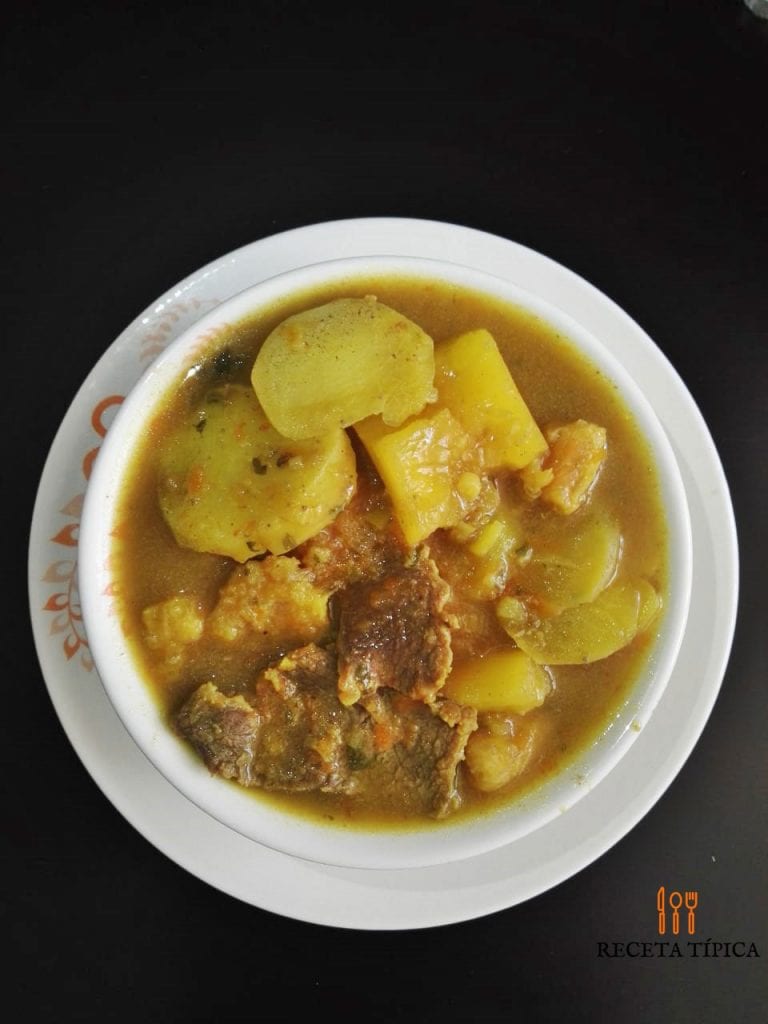 I hope you enjoy this delicious recipe of sancocho with beef, remember that you can also find the recipe for sancocho chicken or fish sancocho in this blog.
If you guys are looking for some other easy recipes, check these out: Lentil soup or meatball soup.
Receta original en
Español
Ingredients
1

pound

beef in servings

2

green plantains

(chopped into large pieces)

4

potatoes

(peeled and cut in half)

1

medium cassava

(chopped into large portions)

1

large tomato

(finely chopped)

4

tablespoons

scallions

(finely chopped)

½

Bouillon cube

½

small carrot

(grated)

color to taste

Salt to taste

½

cup

chopped fresh cilantro
Notas
To prepare the sancocho in a pressure cooker, first place the meat and cassava over medium heat, for about 10 minutes, then add the other ingredients for 20 minutes more. If all the ingredients are added together, the potato can be disposed of.
If you find an ingredient you don't know, please ask a family member or acquaintance about how to use this ingredient. Remember, first it's your health.
You can also see our vocabulary list of ingredients from English to Spanish.
Instructions
In a slow, medium-heated cooker, add the meat and cassava with enough water. Cook for about 20 minutes.

Add plantains, potatoes, tomato, scallions, carrot, cilantro, color, bouillon cube and salt to taste.

Continue cooking for another 30 minutes.