There's no other recipe I adore more than this one. I want to make it at home and share this delight with you. You'll need just 3 ingredients. Join me, and let's prepare it together.
Imagine a soft, fluffy bun with a delicate, crispy crust that melts in your mouth with every bite. Cassava bread, a true gem of Colombian gastronomy, is precisely that and so much more.
This traditional treat, which pairs the versatility of cassava with the delightful taste of cheese, is the perfect accompaniment to a cup of coffee, a refreshing beverage, or simply as a snack to enjoy any time of day.
Cassava bread, also known as yucca starch bread, is simple to make and requires few ingredients, making it a quick and delicious surprise for your loved ones. Additionally, this bread is a great gluten-free alternative as it uses cassava flour instead of wheat.
Over time, cassava bread has gained popularity across many parts of Colombia. While some might not make it at home, presuming it's complex—it's not. Its ingredients are very straightforward.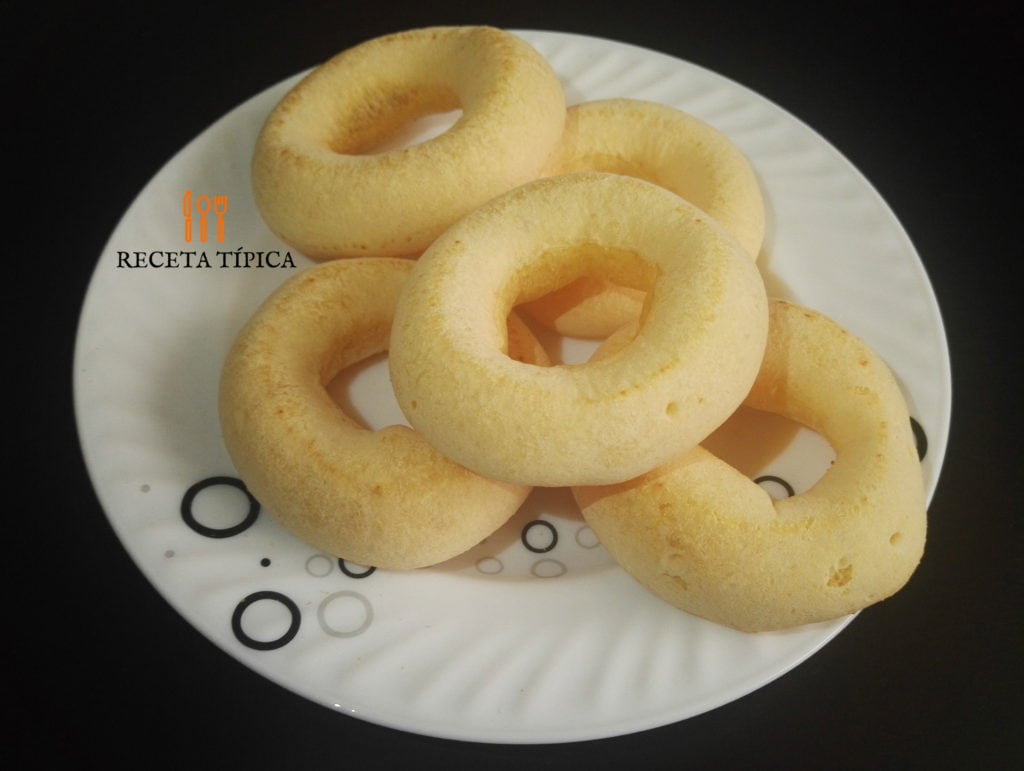 Irresistible Cassava Bread
Our cassava bread recipe is based on just 3 ingredients. These will turn this bread into something tasty, crunchy, and easy to prepare. There's never been a recipe this straightforward; you'll be amazed by the results.
Is this recipe different from others?
The primary reason I love this recipe is its simplicity. It's never been easier to prepare something so exquisite. In our version, we'll use only 3 ingredients, and I assure you the results will be incredible and delicious. The crunchiness, the simplicity, and trust me, you'll want to make it over and over.
But, what exactly is Cassava Bread?
It's a bakery item, shaped as a bun, ring, or half-moon, which is solid, dry, and somewhat salty—but that doesn't make it any less delightful. It's primarily made from cassava starch, water, and pressed cheese, from which it gets its salty taste. It stands out for its crunch and flavor.
How can we make Cassava Bread?
First, preheat the oven to 180°C. Grate your pressed cheese, weigh the cassava starch, water, and prepare your working surface. Combine the flour with the grated cheese, add water gradually, kneading to balance the dough's moisture. It should be soft but manageable. Once the dough is ready, form sticks and shape them into rings or simply balls, grease a tray, place them on it, and bake for around 15 minutes or until golden.
What's the ideal accompaniment?
That's up to you! Personally, I love enjoying it with something hot. However, some prefer it with a cold beverage, and others like it plain. You choose!
Tips and Recommendations
I'll specify an amount of water in the recipe. However, add it gradually, kneading as you go, since starch quality varies, affecting water absorption. Use the freshest pressed cheese for superior quality. Optionally, before baking, brush the cassava bread with a beaten egg.
Recommended Recipes
Colombian Pandebonos: Another perfect recipe to maximize cassava starch.
Cassava Arepas: Perfect anytime, you'll love them.
Fried Cassava: Experience cassava benefits naturally with this dish.
📖 Recipe
Ingredients
300

g

cassava starch.

250

g

grated pressed cheese.

150

g

water.
Instructions
Preheat the oven to 180°C.

On a flat surface, mix the cassava starch and cheese. Gradually add water while kneading. Depending on the dough's consistency, you might need all, more, or less of the 150g of water.

The dough should be soft but not runny.

Divide it into 10 or 12 portions, depending on the desired size. Roll each into sticks, then connect the ends to form rings.

Lightly grease a baking tray and place the rings on it. Optionally, brush with a beaten egg before baking.

Bake for about 15 minutes or until the cassava bread turns golden.

Remove from the oven, and it's ready.
Nutrition
Calories:
236
kcal
|
Carbohydrates:
31
g
|
Protein:
7
g
|
Fat:
10
g
|
Saturated Fat:
6
g
|
Polyunsaturated Fat:
1
g
|
Monounsaturated Fat:
1
g
|
Trans Fat:
1
g
|
Cholesterol:
49
mg
|
Sodium:
456
mg
|
Potassium:
11
mg
|
Fiber:
1
g
|
Sugar:
1
g
|
Vitamin A:
40
IU
|
Calcium:
5
mg
|
Iron:
1
mg