Still don't know what to prepare for breakfast? Here we help you and give you those recipes that do not take us much time to make, and that is also delicious.
Changua is a soup of Colombian cuisine, originally and typical of the Cundiboyasense region. It quickly prepared using very few ingredients. It is traditionally consumed for breakfast and accompanied by bread.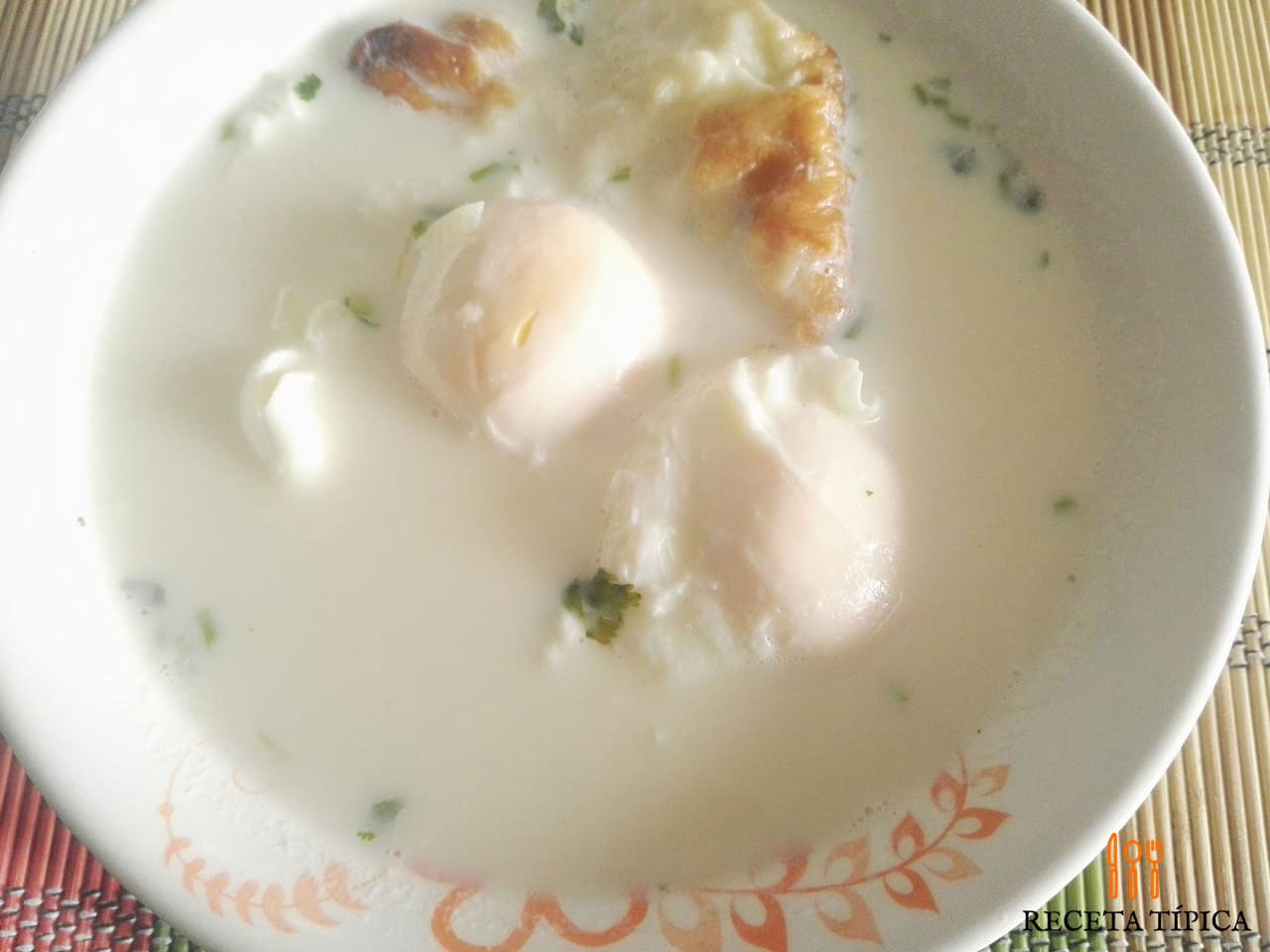 I've been eating this soup all my life, but I didn't know its name, until recently, that in Colombian cooking class I had the opportunity to learn and know a little about the foods of my country, and what a surprise, there I was the famous changua, a broth that I love.
It is an egg and milk soup, it tastes delicious, and best of all, its ingredients are very economical, and we almost always have them at home.
It has several forms of preparation. Some prefer to add cilantro and onion at the end, others add it from the beginning, some add potato. There is something for everyone, and the truth is delicious. In my house, my mom prepares us for this soup. Usually, on weekends where I am at home, I love to accompany it with hot chocolate, arepa, and sometimes even with rice, a real delight.
If, on the contrary, you have never tried the Changua, it is time for you to be encouraged to prepare it and try it, you will delight yourself with those who try it with you.
Changua is a dish with a lot of flavors. It consumed in almost all places in Colombia. However, the city with the highest consumption of this soup is Bogotá, since it is ideal for those cold days and withstand the lowest temperatures. Its preparation is one of the simplest, so I hope you are encouraged and prepared with us. Let's cook.
Recipe recommended for lunch: bandeja Paisa and canezalo.
Receta original en
Español
📖 Recipe
Ingredients
4

cups

of milk

4

eggs

2

cups

of water

3

scallions

4

units of bread.

2

tablespoons

butter

Coriander to taste.

Salt to taste.
Instructions
Wash the onion and coriander and chop them finely.

In a pot, place the water and milk until it boils.

When this happens, add the scallions, coriander, salt, and reduce heat to medium.

Add the eggs one by one, taking care not to break the yolks. Leave 3 to 4 minutes until the yolk is soft but does not last.

Add the butter. You can also add bread or serve it separately so that each person eats it as they wish.

Serve hot, each dish with an egg and sprinkle a little more coriander.
Nutrition
Calories:
295
kcal
|
Carbohydrates:
27
g
|
Protein:
17
g
|
Fat:
13
g
|
Saturated Fat:
6
g
|
Polyunsaturated Fat:
2
g
|
Monounsaturated Fat:
4
g
|
Trans Fat:
1
g
|
Cholesterol:
189
mg
|
Sodium:
909
mg
|
Potassium:
469
mg
|
Fiber:
1
g
|
Sugar:
15
g
|
Vitamin A:
737
IU
|
Vitamin C:
2
mg
|
Calcium:
358
mg
|
Iron:
2
mg