Learn how to prepare chicha de piña, and enjoy it at home with family and friends. Here we will give you the exact measures so that your chicha is perfect in every way.
Chicha is the name given to various varieties of fermented beverages, whether corn, cassava, rice, oatmeal, although it is also usually prepared from the fermentation of different cereals and fruits. It is a drink entirely consumed in South America and Central America.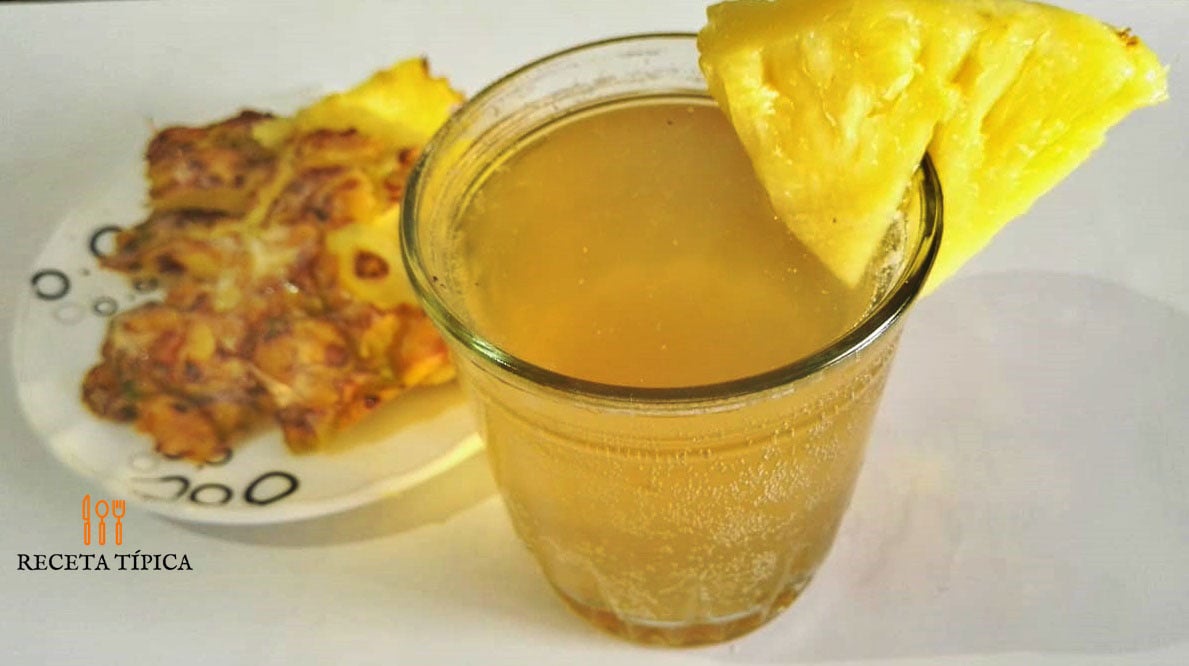 It prepared in a very artisanal way. Its alcoholic graduation varies from mild to medium. Now, let's talk a little about the history of this drink.
In 1948 the Colombian government banned the manufacture of corn chicha that was not pasteurized and bottled in closed containers, while the chicha blamed for dumbing down people. It is has been a cultural blow to the indigenous people and to the consumption of the traditional Muisca drink, which greatly reduced the income of many families whose origin was indigenous. The ban lasted until 1991.
Although it is no longer the main alcoholic beverage of Colombia, it has always been linked to festivities in the villages, to the traditions of families that still make chicha in an artisanal way, and its consumption increases, especially in December.
Today, chicha de piña is still known and popular. It is very delicious, and if it is freshly prepared, it is much better. On a very hot afternoon, this is the perfect drink to quench thirst, although if the girl is well fermented, her alcoholic strength can become quite strong.
I hope you are encouraged to make it and prepare it at home, and if you have never tried it, with more reason, you have to prepare it because as well as wine, chicha de piña is one of those appetizer drinks that are delicious. Don't think about it anymore, and make it.
I invite you to prepare homemade kumis or tree tomato Juice.
Receta original en
Español
Ingredients
The peel of 1 ripe pineapple.

½

pound

of dried hominy corn.

½

pound

of panela

2

cinnamon sticks

12

cups

of water
Instructions
In a large pot, mix all the ingredients. Bring to a boil, cover the pot and let simmer. Cook for 60 minutes.

Uncover the pot and let cook for 20 more minutes.

Then, remove from heat and let cool. Take half of the corn and place it in the blender or food processor.

Once liquefied, take it back to the pot and mix very well.

Place in a glass or plastic container or a clay pot for added flavor.

Place in the fridge until completely cold or let stand overnight to get a more intense flavor.
Nutrition
Calories:
241
kcal
|
Carbohydrates:
59
g
|
Protein:
1
g
|
Fat:
1
g
|
Saturated Fat:
1
g
|
Polyunsaturated Fat:
1
g
|
Monounsaturated Fat:
1
g
|
Sodium:
156
mg
|
Potassium:
173
mg
|
Fiber:
4
g
|
Sugar:
48
g
|
Vitamin A:
91
IU
|
Vitamin C:
72
mg
|
Calcium:
60
mg
|
Iron:
1
mg