How about a delicious consommé to accompany the morning chill? Tempting... So stay with us and prepare this delicious recipe in just 45 minutes or less.
Consommé is a concentrated broth made with meats or fish. It is considered a typical dish of French cuisine, although it is said that the recipe comes from Spain. Its general rule, serve hot at the beginning of meals.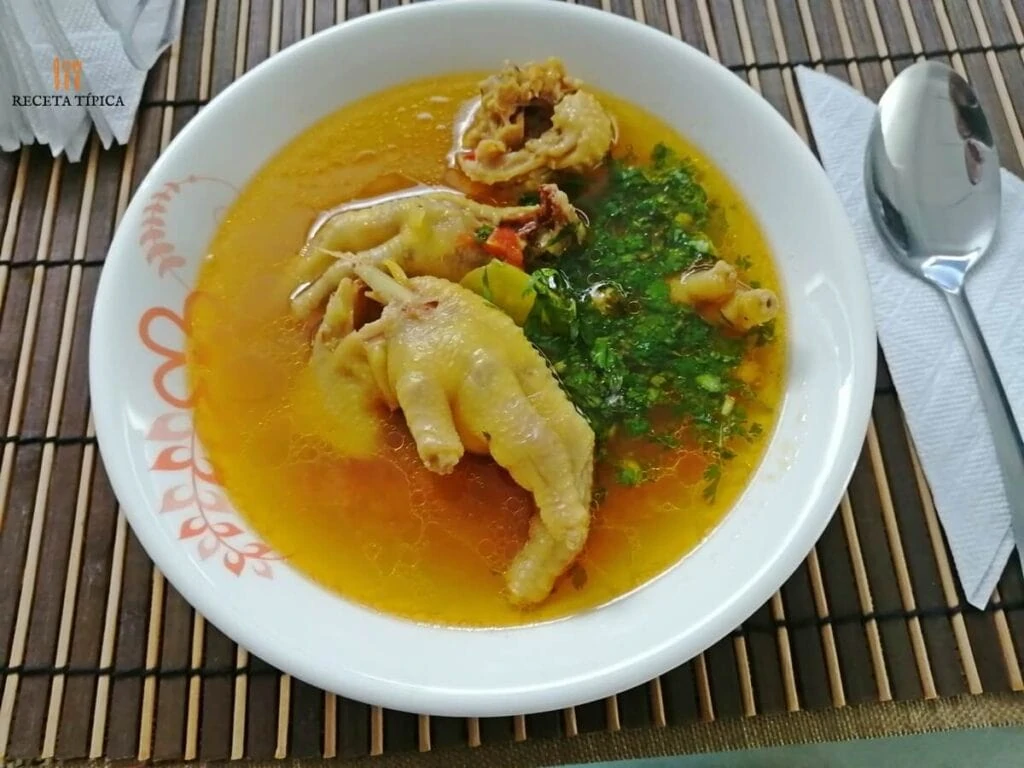 It is considered one of those homemade soups that, being so concentrated, recharge energy to the fullest, it is also a great ally of winter, it is perfect to take on those cold days or when we need to replenish energy, and why not, ideal for those hangovers that remain after a good party.
In Colombia, it is very common to find this type of broth in places where roasted chicken is sold, and also in some restaurants in cities and towns. It is a very common and traditional soup, which is never missing from the table of Colombian homes at least once a month.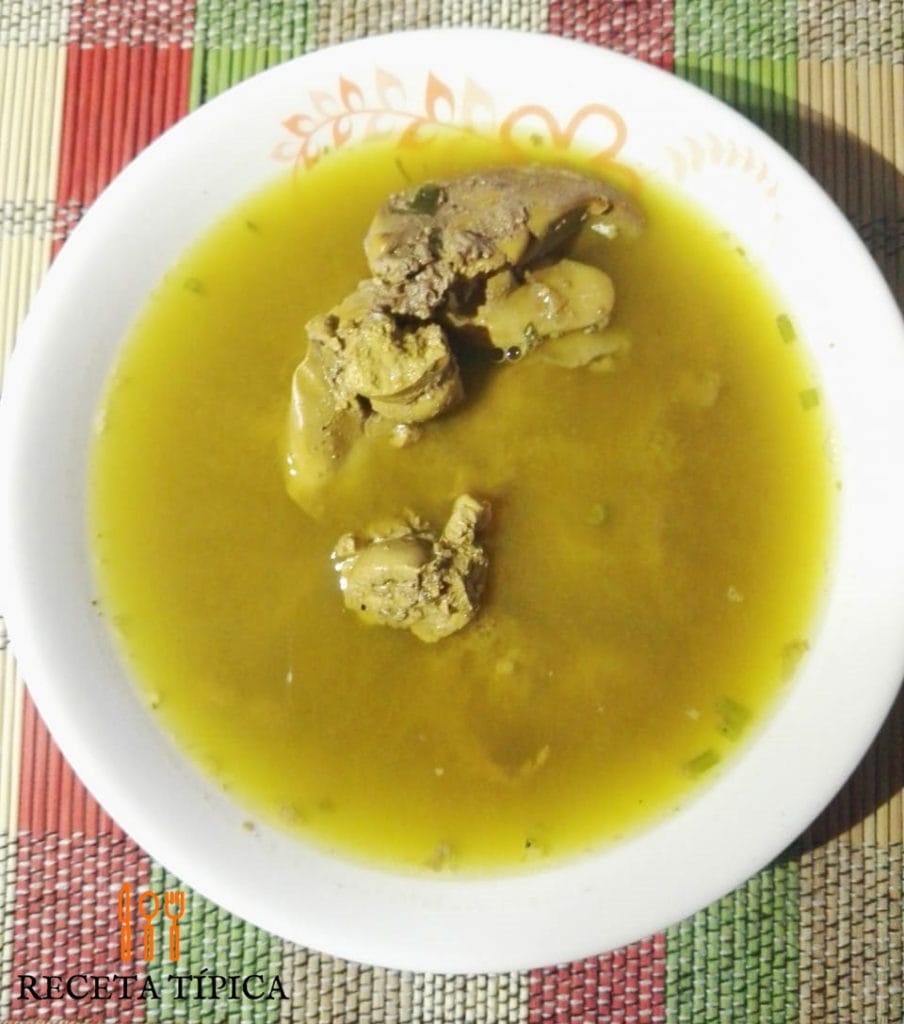 It is ideal for consuming at breakfast, with a good cup of chocolate, and a corn arepa, although honestly, I love enjoying it with white rice. How to forget those cold days, in which my mother spoiled me with a delicious consommé, it felt as if suddenly it relieved me of all evil, as if it were one of those magic recipes from mom.
It is a bit slow in its cooking, because as you know, the secret to a good broth is to let it boil for a good while, however, if you don't have much time to cook, don't worry, you can use a pressure cooker and reduce the maximum preparation of our consommé. You decide how you want to do and prepare it at home, so let's not delay any longer and let's cook.
What is the difference between a chicken consommé and a chicken broth?
The main difference between a chicken consommé and a chicken broth lies in its clarity and concentration of flavor. Consommé is a clear and delicate broth obtained by slow cooking chicken with vegetables and spices, while chicken broth is denser and may include pieces of meat, bones, and vegetables in its preparation. Consommé is usually lighter and more subtle in flavor, while chicken broth tends to be more robust and substantial.
What are the benefits?
Chicken consommé offers several health benefits, among them:
Hydration: Being a water-based preparation, chicken consommé helps keep the body hydrated.
Essential nutrients: It contains minerals, vitamins, and proteins from chicken and vegetables.
Facilitates digestion: It is a light meal and easy to digest, ideal for people with stomach problems or recovering from an illness.
Can I use other types of meat?
Yes, you can prepare consommé with other types of meat, such as beef, fish, or even with only vegetables. The key to obtaining a good consommé is to cook the ingredients slowly, allowing the flavors to mix and concentrate without the liquid becoming cloudy.
What can I accompany this recipe with?
This recipe can be served with a variety of accompaniments, such as fresh bread, arepas, white rice, egg noodles, saltine crackers, or even avocado. You can also add a touch of lemon or slices of chili to give it a different flavor.
Can I store and freeze the chicken consommé to use it later?
Yes, chicken consommé keeps very well in the refrigerator or in the freezer. Simply store it in an airtight container and refrigerate it for up to 3-4 days or freeze it for up to 3 months. When you're ready to use it, defrost the consommé in the refrigerator and then heat it slowly before serving.
Tips and advice
Use fresh and good quality chicken to get the best flavor in your consommé.
Cook the consommé slowly to ensure that the flavors blend properly and obtain a clear broth.
You can add other vegetables, such as celery or leek, to give more flavor and depth to the consommé.
Common mistakes
Cooking the consommé on high heat: This can cause the broth to become cloudy and lose its characteristic clarity. Always cook the consommé slowly to obtain a transparent broth with a delicate flavor.
Not straining the consommé: To get a perfectly clear broth, it is important to strain the consommé before serving, removing solids and impurities.
Not adjusting the seasoning: Make sure to taste the consommé and adjust the amount of salt as needed before serving, to obtain a balanced and delicious flavor.
Similar recipes
Chicken noodle soup: This soup uses a chicken broth as a base and egg noodles, shredded chicken, and vegetables are added to create a comforting and delicious dish.
Rib broth: This Colombian recipe is similar to chicken consommé, but it is prepared with beef ribs instead of chicken. Basic ingredients like carrot, onion, and garlic are also present in this recipe, making it a comforting and tasty option.
Vegetable soup: If you're looking for a vegetarian option, a vegetable soup is an excellent alternative. It uses ingredients like carrots, onion, celery, tomato, and zucchini, and can be served with rice or pasta to make it more substantial.
Prepare delicious BBQ wings or a good churrasco.
📖 Recipe
Ingredients
½

chicken with giblets

1

carrot cut into slices.

1

clove

of garlic.

1

peeled onion.

Salt to taste.

2

liters

of water.

1

tablespoon

of chopped parsley or cilantro.
Instructions
In a large pot place all the ingredients and cook over medium heat for 30 minutes.

If you like, you can add 2 or 3 potatoes cut into slices after 15 minutes of cooking.

After this time, remove the onion and if you wish also the carrot, rectify the salt. And that's it. Serve hot sprinkled with parsley or cilantro.
Nutrition
Calories:
36
kcal
|
Carbohydrates:
3
g
|
Protein:
2
g
|
Fat:
2
g
|
Saturated Fat:
1
g
|
Polyunsaturated Fat:
1
g
|
Monounsaturated Fat:
1
g
|
Trans Fat:
1
g
|
Cholesterol:
8
mg
|
Sodium:
420
mg
|
Potassium:
86
mg
|
Fiber:
1
g
|
Sugar:
1
g
|
Vitamin A:
1770
IU
|
Vitamin C:
3
mg
|
Calcium:
21
mg
|
Iron:
1
mg