If we talk about traditions, this is one of those typical recipes that I like the most, the egg drop soup; I invite you to prepare it with us, a straightforward and delicious soup.
Egg drop soup is known as a Chinese soup that made with beaten egg, chicken broth, and boiling water, to which certain condiments added. In this process, when preparing it, the egg is added slightly beaten to the boiling broth, so that its final result is that of fine and silky strands of cooked egg that float on the soup.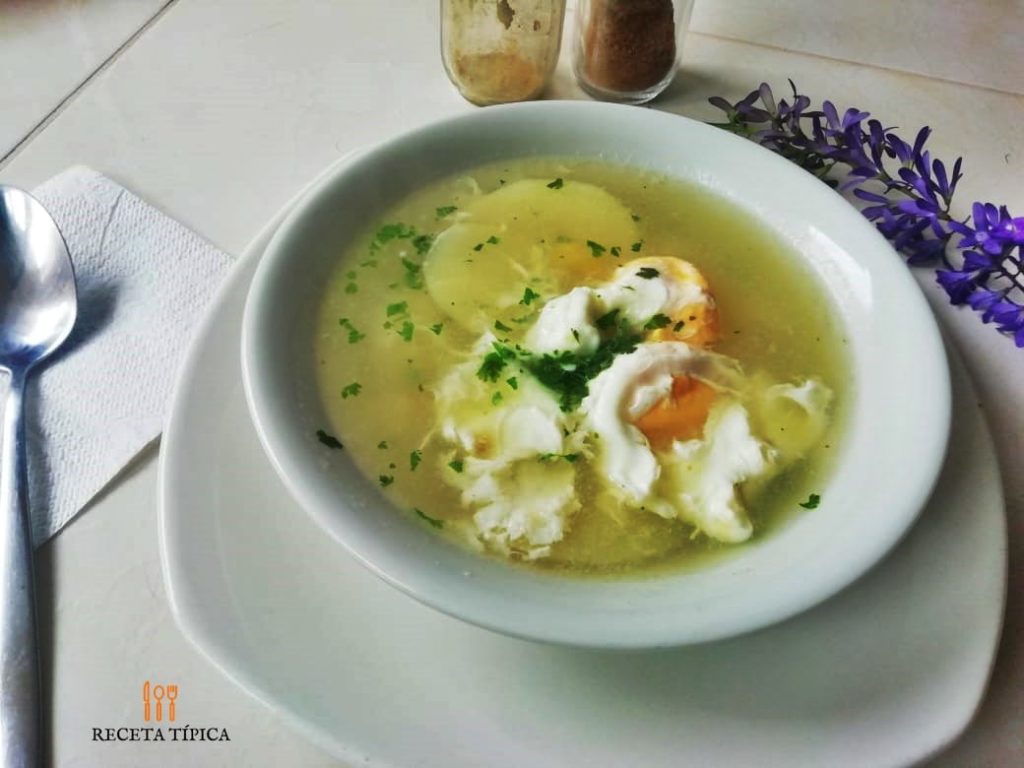 How is Egg drop soup prepared in Colombia?
In Colombia, the preparation of this soup is a little different, you know, it is an Egg drop soup made in our way, it is quite popular in Colombian homes and is also known as aguasal.
The essential ingredients of our soup are water, salt and egg, however, we add other ingredients such as onion, pepper, potato, cilantro, and egg, but unlike many countries, we do not beat the egg. Still, we put it to cook whole, its result is incredible.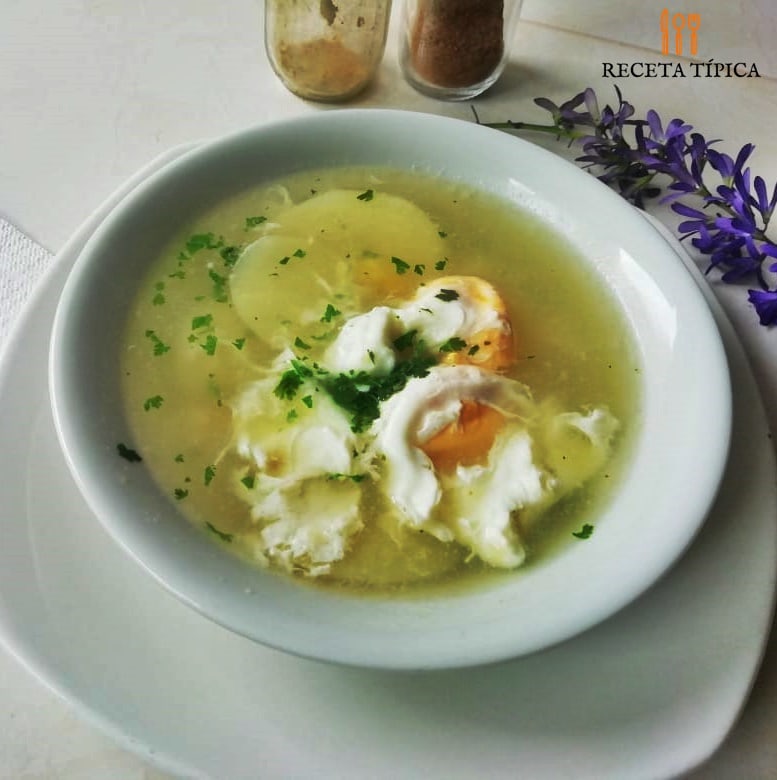 It has been one of my favorite soups since childhood, due to its simplicity and its delicious flavor. If it is about aguasal, my grandmother is one of the best preparing this type of soup; her seasoning in it is beautiful, and there is nothing to enjoy more to taste an Egg drop soup made by her.
How to make egg drop soup?
You decide how to prepare it, this time I will make it with the whole egg, but if you don't like it that way, you can use the same recipe and add the lightly beaten egg. So I hope you are encouraged to prepare this delicious recipe with us. Let's cook.
If you liked this egg drop soup, you could also prepare patacon soup or coconut fish soup.
Receta original en
Español
📖 Recipe
Ingredients
2

cups

of water

2

eggs

1

scallion

1

potato

Coriander.

Salt and pepper to taste.
Instructions
In a pot, bring the water to a boil; when it is boiling, add the diced or sliced ​​potatoes, the scallions, and the coriander.

When the water is boiling, add salt and pepper and eggs; let cook for 5 minutes.

After this time, lower the heat and serve hot with arepa or bread.
Nutrition
Serving:
2
serving
|
Calories:
147
kcal
|
Carbohydrates:
19
g
|
Protein:
8
g
|
Fat:
4
g
|
Saturated Fat:
1
g
|
Polyunsaturated Fat:
1
g
|
Monounsaturated Fat:
2
g
|
Trans Fat:
1
g
|
Cholesterol:
164
mg
|
Sodium:
1244
mg
|
Potassium:
526
mg
|
Fiber:
3
g
|
Sugar:
1
g
|
Vitamin A:
303
IU
|
Vitamin C:
22
mg
|
Calcium:
50
mg
|
Iron:
2
mg