f what you are looking for is a different way of breakfast, I have a recipe that is quite delicious and easy to make, the egg stuffed arepa, a recipe that will undoubtedly leave us wanting to prepare it more often.
I like this recipe for egg arepa. It's the definition of perfect breakfast, or at least for me, it is. I love to highlight those typical recipes from my country and regions. This is one of them, the egg arepa or arepa e' egg, is an ideal recipe from our Caribbean coast. A delicious breakfast, quite particular and tasteful. Its main ingredients are cornmeal and egg. It is simple to prepare this recipe.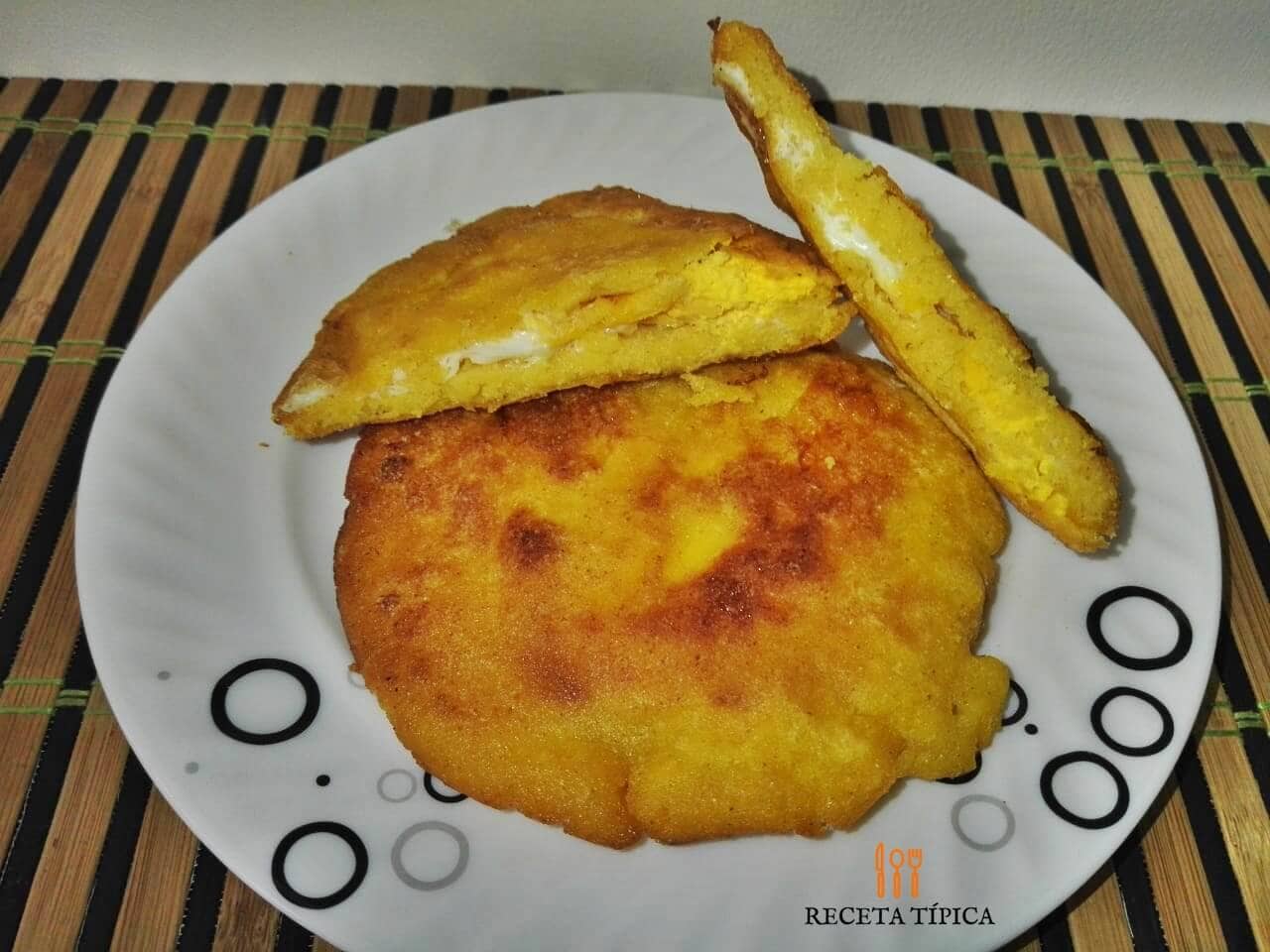 This dish notes for its simplicity, its flavor, and its texture that are crispy and delicious. Anyone from home can prepare it. A recipe somewhat complicated but easy to make, its secret is that the arepa is thin and that arepa fried in hot oil. All this so that the dough inflates, and we proceed to introduce the egg.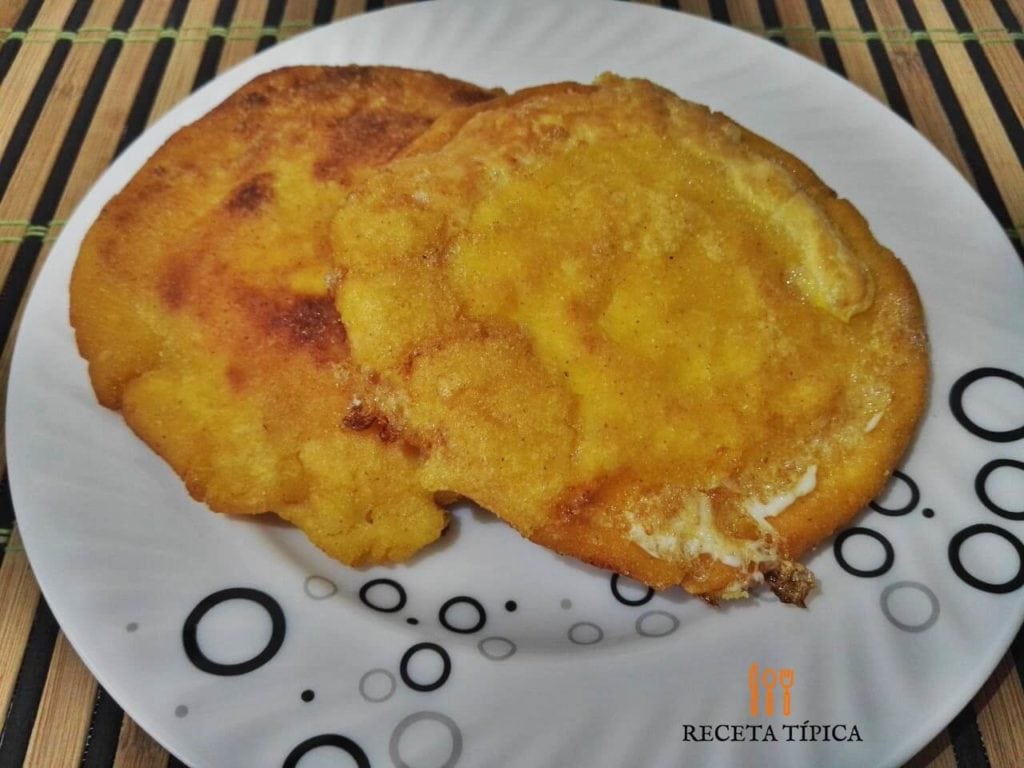 It is all a matter of having tranquility and delicacy, so that everything remains perfect and that the egg is not going to be damaged. I love this recipe for egg stuffed arepa. It was one of the last ones I prepared in the final part for the second semester kitchen, and to be the second time I made it without remembering the first one, it went quite well.
So I hope that, like me, you will also be encouraged to prepare this recipe, and that the enjoyment is as much as I am. Do not forget to share it with your family and friends. Let's cook.
Accompany these delicious egg stuffed arepas with a cup of coffee or a cup of chocolate.
Receta original en
Español
📖 Recipe
Ingredients
280

g

of cornmeal.

½

teaspoon

salt

1

cup

of water

Oil.

4

eggs
Instructions
In a bowl, mix the cornmeal and salt. Add the water and mix with your hands to form a dough. Let stand.

Divide the mixture into four equal parts (70g each) form a ball with each serving.

Here you have two options, form the thin arepa with your hand or place the dough on plastic paper and press with a lid to flatten it. The idea is to be thin.

Heat the oil, and when it is boiling, introduce the arepa one by one and sauté for 3 minutes turning one time.

Remove from heat and drain.

Let stand a little and with a sharp knife make an opening about 1½ inches long in the arepa.

We put the egg in a casserole and pass it carefully to the hollow of the arepa so that it introduces inside (the raw egg).

Take a small piece of dough and seal the arepa. Do the same with the others.

Add the egg stuffed arepa to the hot oil again and let it fry for about 4 minutes.

Remove from oil, place on kitchen towels to remove excess oil, and they will be ready to eat.
Nutrition
Calories:
363
kcal
|
Carbohydrates:
51
g
|
Protein:
12
g
|
Fat:
12
g
|
Saturated Fat:
2
g
|
Polyunsaturated Fat:
3
g
|
Monounsaturated Fat:
5
g
|
Trans Fat:
1
g
|
Cholesterol:
164
mg
|
Sodium:
359
mg
|
Potassium:
286
mg
|
Fiber:
7
g
|
Sugar:
1
g
|
Vitamin A:
238
IU
|
Calcium:
31
mg
|
Iron:
3
mg