We love fruit, and with it, the preparations that can include it. That's why today we bring you a nutritious and delicious recipe, an exquisite fruit cocktail. Get inspired and prepare it with us.
The fruit cocktail is the perfect drink for those moments when you crave to refresh, revitalize, and nourish yourself with the natural goodness of fresh fruits. This tempting mix of juicy fruits and citrus flavors is an explosion of colors and textures that will delight your senses and provide you with a unique culinary experience. Whether for a special celebration, a brunch with friends, or simply to enjoy a peaceful afternoon at home, the fruit cocktail is a healthy and delicious choice you won't want to miss.
The fruit cocktail is a recipe that comes from a long time ago and is preferred by many people, thanks to its naturalness, and, above all, to the number of benefits and nutrients it provides to our health.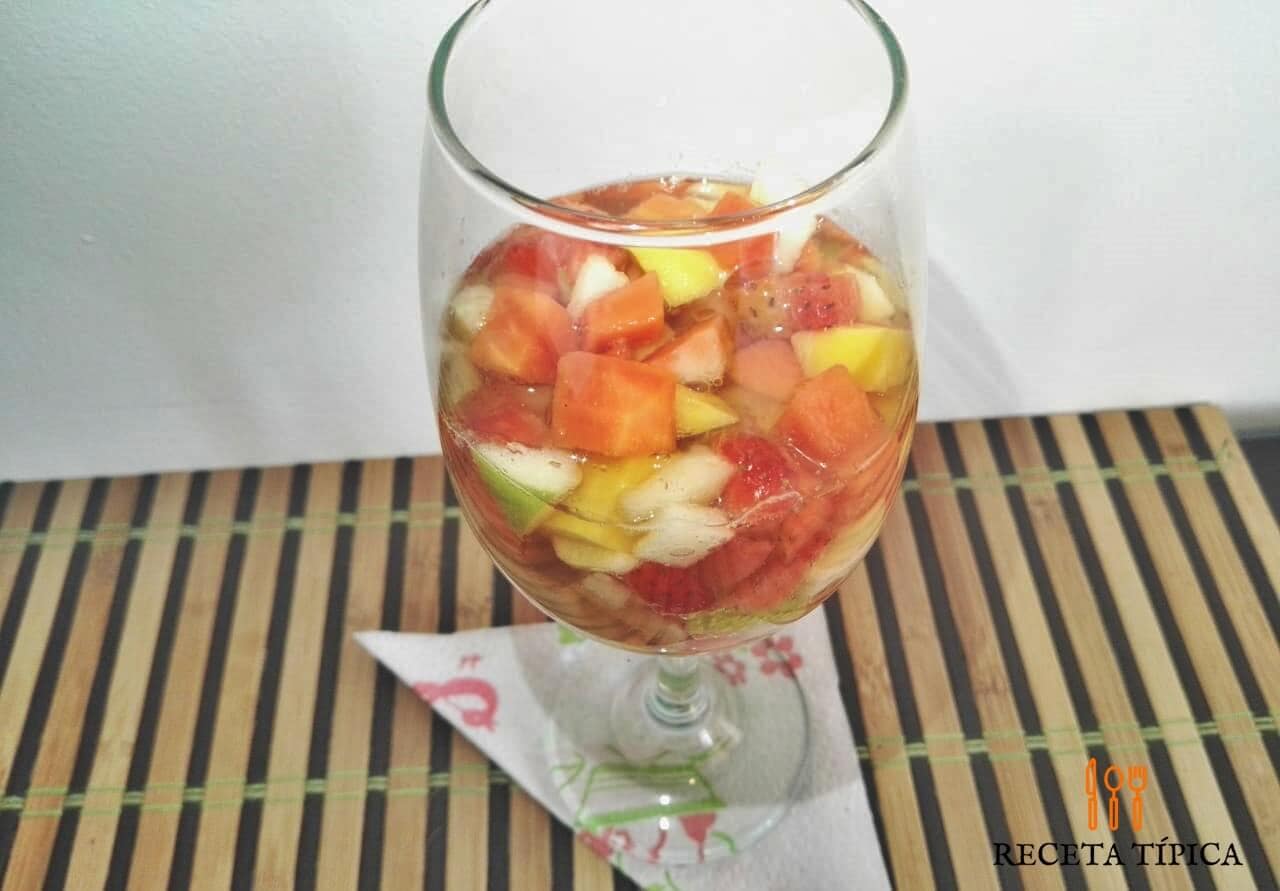 Fruit Cocktail
Prepare with us a traditional fruit cocktail, a unique, simple, and delicious recipe that delights the palate of everyone who tries this cocktail. Stay and learn how to prepare it with us.
What is a fruit cocktail?
The fruit cocktail is a varied mix of different fruits, cut into small pieces, and generally dressed with honey, sugar, liquor, or fruit juice.
This recipe is also known as a fruit salad, fruit salad, or tutti frutti, and in its recipe, a variety of fruits are included so that it can be enjoyed.
How to make an exquisite cocktail?
To start, choose the fruits, look for a mango that is not too ripe so that you can chop it easily, get a ripe and small papaya, green apples, ripe strawberries, and some oranges.
Peel the mango and cut it into small cubes; take the papaya, cut it in half, remove the seeds, peel it and cut it into small pieces. Cut the apple into moons and the strawberries into slices.
In a large bowl place the mango, papaya, apple, and strawberries. Add the honey and orange juice. Stir carefully to preserve the fruits and serve to enjoy this wonderful fruit cocktail.
What to accompany it with?
You can accompany this recipe with a good portion of granola, cereal, ice cream, and even, add whipped cream, yogurt, or more fruits.
Tips and recommendations
Avoid getting a very ripe pulp, as when stirring or chopping, the fruit tends to disintegrate easily, and you might not achieve the shape you want.
You can add, remove, or change the fruits established in the recipe, by your favorite one.
Benefits
This recipe is highly recommended, as it has no additives or preservatives, but is a very natural recipe, and only contains fruits, and is sweetened with honey, something very natural.
Fruits can provide us with vitamins, minerals, water, fiber, and other compounds that are beneficial to the body. They contain antioxidants that help prevent premature aging of cells, and give us a good quality of life.
Recommended recipes
Fruit salad: this is another natural way to enjoy a good portion of fruit, dare to prepare it at home.
Fruit splatter: a very typical Colombian recipe and a delicious splatter, enjoying it is a pleasure.
Sangria: Enjoy a different recipe, with liquor and fruits, an irresistible combination.
📖 Recipe
Ingredients
1

cup

of not too ripe mango cut into small cubes.

1

cup

of papaya cut into small pieces.

Honey to taste.

1

cup

of green apple cut into moons.

1

cup

of strawberries cut into slices.

The juice of 3 oranges.
Notas
Remember that you can add chantilly cream or milk, cereal or granola, yogurt, ice cream or more fruits.
Instructions
In a large bowl place the mango, papaya, apple, and strawberries.

Add the honey and orange juice.

Stir carefully to preserve the fruits and serve.
Nutrition
Calories:
121
kcal
|
Carbohydrates:
30
g
|
Protein:
1
g
|
Fat:
1
g
|
Saturated Fat:
1
g
|
Polyunsaturated Fat:
1
g
|
Monounsaturated Fat:
1
g
|
Sodium:
5
mg
|
Potassium:
408
mg
|
Fiber:
3
g
|
Sugar:
24
g
|
Vitamin A:
986
IU
|
Vitamin C:
105
mg
|
Calcium:
29
mg
|
Iron:
1
mg