Enjoy preparing this Lentil Soup, I will tell you an advantage that has this soup over the other soups such as beans, whites or peas, so join me to prepare step by step this delicious lentil soup.
Lentil soup or sopa de lentejas is a very simple recipe to prepare, it has almost the same instructions as preparing any other grain soup, but in this case, you will have a great advantage.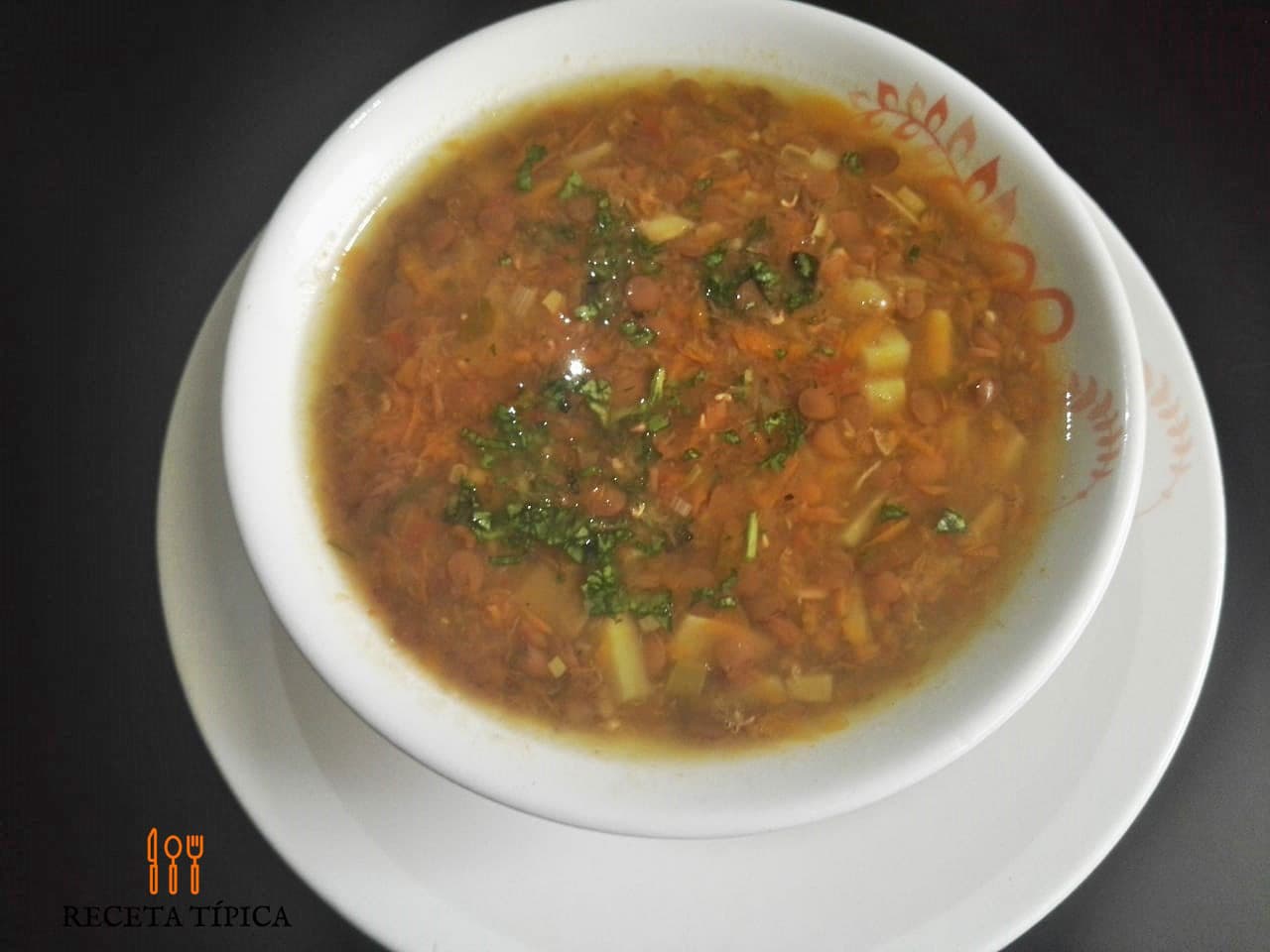 That big advantage is that you won't have to place to soak the lentils the day before, as you would have to with the peas or beans. Since the lentils are soft and you can add it with the other ingredients to the pot and they will cook at the same time.
Some people usually boil the lentils for about 5 minutes or place them in the pressure cooker and after the first time the pot platter stings; remove them from the heat and drain them, eliminating this first water. Since lentils are the main source of iron and so it is believed to remove a little this strong flavor.
And now that I think about it, it can be a good idea, if you usually get sick of lentils, maybe by removing this first water, your body will receive it better.
I like to prepare them without removing the first water, I love them and to this day I do not like them, so I always enjoy preparing this traditional lentil soup.
I invite you to prepare them and enjoy this delicious Colombian dish.
How to make Sopa de Lentejas with Meat?
When adding the ingredients to the pot you can add minced meat, bones with meat or portions of meat, to enjoy this tasty soup to give it a little more substance.
You can also add any other type of meat to this recipe, to make it much more complete, such as chicken, beef or even chopped chorizo.
In a slow cooker, lentil soup can take about 50 minutes over medium heat for all ingredients to be on point.
If you guys are looking for some other easy recipes, check these out: Yellow rice or coca-cola rice.
Receta original en
Español
Ingredients
½

pound

lentils

2

cups

potato

(chopped into small pieces)

1

cup

carrot

(chopped into small pieces or 1 shredded carrot)

1 to

mato

(finely chopped)

4

tablespoons

scallions finely chopped

½

bouillon cube

Color to taste

Salt to taste
Notas
You can add coriander to taste before serving.
You can also add minced meat, discarded chicken, meat bones or chicken pieces when adding ingredients to the pot.
Instructions
In a pressure cooker with enough water, place the ½ pound lentil, 2 cups chopped potato, carrot, tomato, scallions, bouillon cube, color and salt to taste.

Place over medium heat for half an hour.
Nutrition
Calories:
303
kcal
|
Carbohydrates:
57
g
|
Protein:
18
g
|
Fat:
1
g
|
Saturated Fat:
1
g
|
Polyunsaturated Fat:
1
g
|
Monounsaturated Fat:
1
g
|
Cholesterol:
1
mg
|
Sodium:
736
mg
|
Potassium:
1181
mg
|
Fiber:
21
g
|
Sugar:
5
g
|
Vitamin A:
5687
IU
|
Vitamin C:
31
mg
|
Calcium:
63
mg
|
Iron:
5
mg