Stay to prepare a delicious pomegranate juice with us, a tasty juice that will refresh you. Best of all, it will take you only a few minutes to enjoy it.
The juice Pomegranate is one of those juices usually prepare very rarely. Still, when I cook at home, I enjoy every minute of its taste, its freshness, and all those feelings that cause in my mouth when I'm taking a glass of very cold pomegranate juice.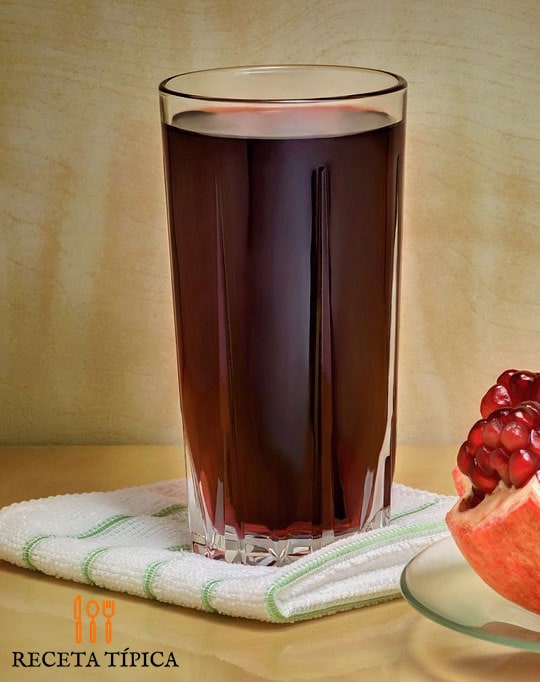 I like to drink this juice at lunch, although sometimes I prepare it to quench the thirst and heat of sunny afternoons. On some other occasions, I make it for breakfast, because I have heard that the natural juices of various fruits taken In the morning, they are usually of great food and help for our body, providing us with its vitamins and minerals. Our body takes advantage of it in a better way.
Is pomegranate juice necessary to strain?
When the pomegranate juice made in a juicer, the skins, and seeds of this fruit trapped in the grid of the juicer, so that the juice obtained is practically clean, and it is not necessary to strain it. Still, if it is prepared directly in the blender, the best after having processed, it is advisable to strain to avoid this waste uncomfortable in our mouth and drink.
And let's not forget that fruits are good for health. Pomegranate is not far behind, it is a fruit that brings us an infinite number of benefits, and for this reason, we can include it in our diet, and we will consume this Great food in a very natural, delicious, and refreshing way.
Pomegranate is a very exotic and exquisite fruit, as most fruits contain a diversity of nutrients and minerals that greatly benefit your health, so it highly recommended to consume at least three servings of fruit every day.
I hope you are encouraged to prepare and try this delicious pomegranate juice, a recipe that is full of flavor and freshness.
Recipes recommended: kiwi juice or natural lemonade.
Receta original en
Español
Ingredients
2

pomegranates

Sugar to taste

Water

Ice cubes

(optional)
Notas
· If you wish, you can pass the juice through a strainer to eliminate possible waste from the seeds.
Instructions
Halve each pomegranate and extract the seeds, taking them directly to the blender.

Add sugar and water to your liking. Process for about 30 seconds.
Serve and enjoy adding ice cubes.
Nutrition
Calories:
242
kcal
|
Carbohydrates:
55
g
|
Protein:
5
g
|
Fat:
3
g
|
Saturated Fat:
1
g
|
Polyunsaturated Fat:
1
g
|
Monounsaturated Fat:
1
g
|
Sodium:
11
mg
|
Potassium:
666
mg
|
Fiber:
11
g
|
Sugar:
41
g
|
Vitamin C:
29
mg
|
Calcium:
29
mg
|
Iron:
1
mg