If you love Colombian sweets, here I bring you a very traditional and popular one, sweet chicharrones, so delicious and easy to make, stay, and learn how to make them.
Why is it called chicharrón?
This traditional sweet is made with puff pastry in the form of a pork rind. The filling is very soft, but at the same time, sweet and delicious. That filling is the famous guava candy or guava paste.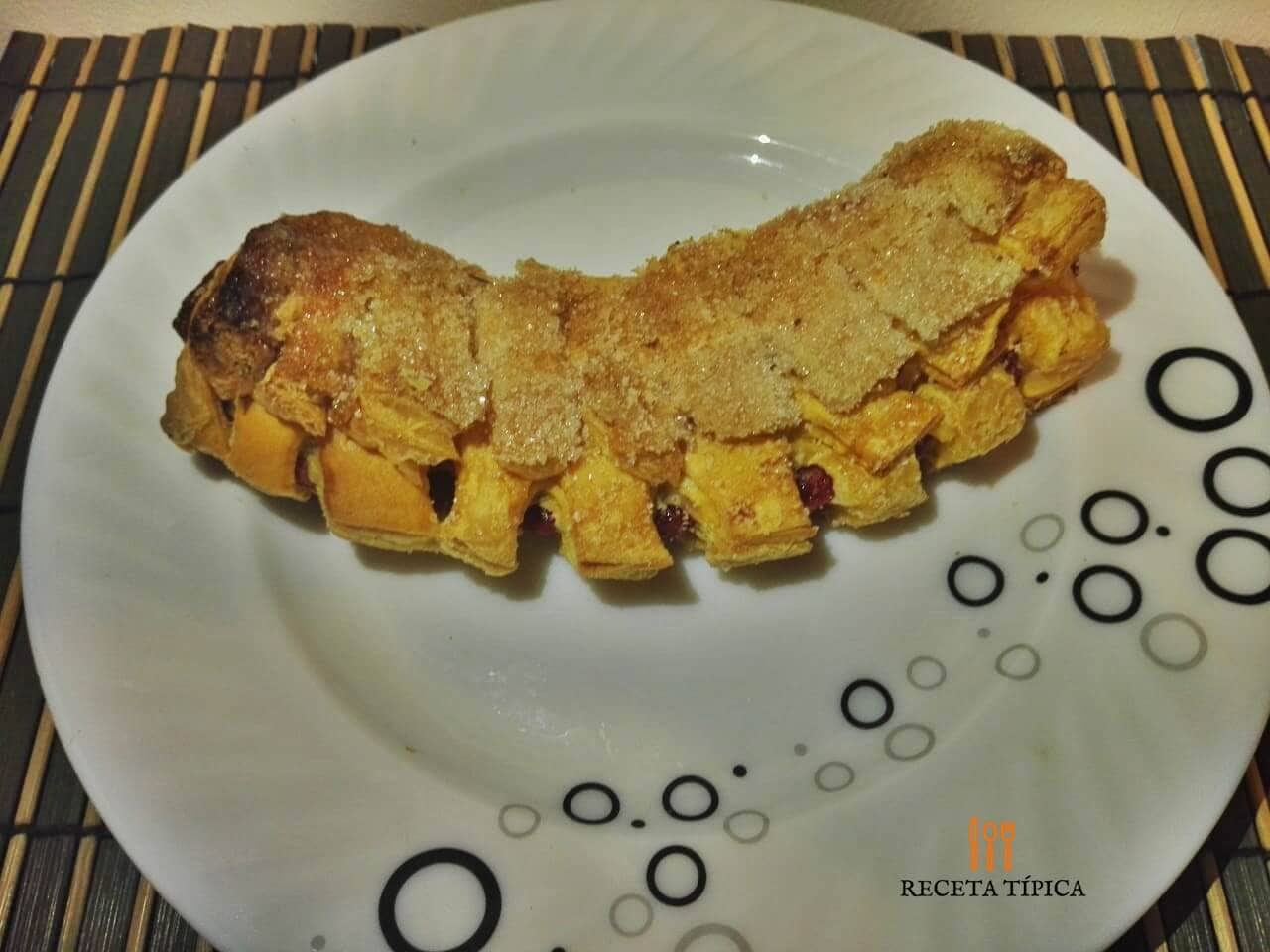 Can it be filled with arequipe?
Our traditional sweet chicharrón usually filled with guava paste, and I have not found anywhere that I have eaten it with an arequipe filling. However, I have always said that cooking is a matter of taste, and if you want to change the guava paste by the arequipe you can do it
The sweet chicharrón is a very simple soft and with simple ingredients, and it is also straightforward to make at home. It is sweet that we can find almost that, in any bakery in the country, although I dare to say that, in all, since it is a pretty sweet treat.
As for the dough we use for our sweet chicharrón, it can be homemade puff pastry or the puff pastry they sell frozen in supermarkets, it is or yes, at the time of using the dough it must be thawed.
I can only tell you that it is worth preparing this delicious sweet chicharrón, and if you have not tried it, it is worth doing, its flavor is delicious, and if you accompany it with a glass of milk, you will be delighted. Instead, I do not want to talk more and better. We put ourselves in the exercise of preparing this delicacy that just by thinking that I am going to do it makes my mouth water. Let's cook.
If you liked these sweet chicharrones, you could also prepare homemade donuts or colombian buñuelos.
Receta original en
Español
📖 Recipe
Ingredients
2

sheets

sheets of puff pastry.

12

slices

of guava paste.

1

piece

beaten egg

1

tablespoon

Flour.

1

tablespoon

White sugar to decorate.
Instructions
On a floured surface, unfold a sheet of puff pastry.

Sprinkle a little flour on the dough and with the help of a rolling pin, spread the dough until you get a rectangle.

Cut the dough into six equal parts.

Place slices of guava paste on each piece of puff pastry.

With the beaten egg, spread along the edges of each piece with a brush.

Fold each piece over the filling, completely enclosing it.

Press the edges with your fingers to seal. With the help of a knife, we make small cuts along the edges to make the rinds' legs.

Do the same process with the other puff pastry.

Place the 12 sweet chicharrones on a baking sheet, keeping a distance between each.

Using a brush, brush the top of the pork rinds with the beaten egg and sprinkle with sugar.

Place the baking sheet.

Bake for 20 minutes or until golden brown.

Remove the tray from the oven and let cool for about 5 minutes.
Nutrition
Calories:
238
kcal
|
Carbohydrates:
20
g
|
Protein:
4
g
|
Fat:
16
g
|
Saturated Fat:
4
g
|
Polyunsaturated Fat:
2
g
|
Monounsaturated Fat:
9
g
|
Trans Fat:
1
g
|
Cholesterol:
14
mg
|
Sodium:
140
mg
|
Potassium:
31
mg
|
Fiber:
1
g
|
Sugar:
1
g
|
Vitamin A:
20
IU
|
Vitamin C:
1
mg
|
Calcium:
6
mg
|
Iron:
1
mg