Blanquillos is also known as white beans. Today you will learn to prepare this delicious recipe; they are ideal to complement a tasty lunch or for lunch. Your family will love its delicious flavor. Exquisite.
Since childhood, I have known this recipe as white beans or blanquillos are a grain similar to beans, and until some time ago, I learned that they are also called white beans. It was quite curious. I had decided to go to lunch at a restaurant, among the dishes they offered me was white bean soup; White beans! What a surprise, well, I decided to ask the waiter. When I brought them, I realized that despite everything, it was a delicious blanquillos soup.
I have always enjoyed accompanying lunches with any soup, be they grain or noodles. So that day enjoys the white beans that served in that restaurant.
Blanquillos is also known as white beans.
How to make white beans without soaking?
To prepare the blanquillos or white beans without soaking, you must cook them for much longer. If it is in a pressure cooker, it will take about an hour to soften them. If it is in a slow cooker pot, it will take you about two and a half hours, so don't forget to put them to soak the night before to save you time in the kitchen.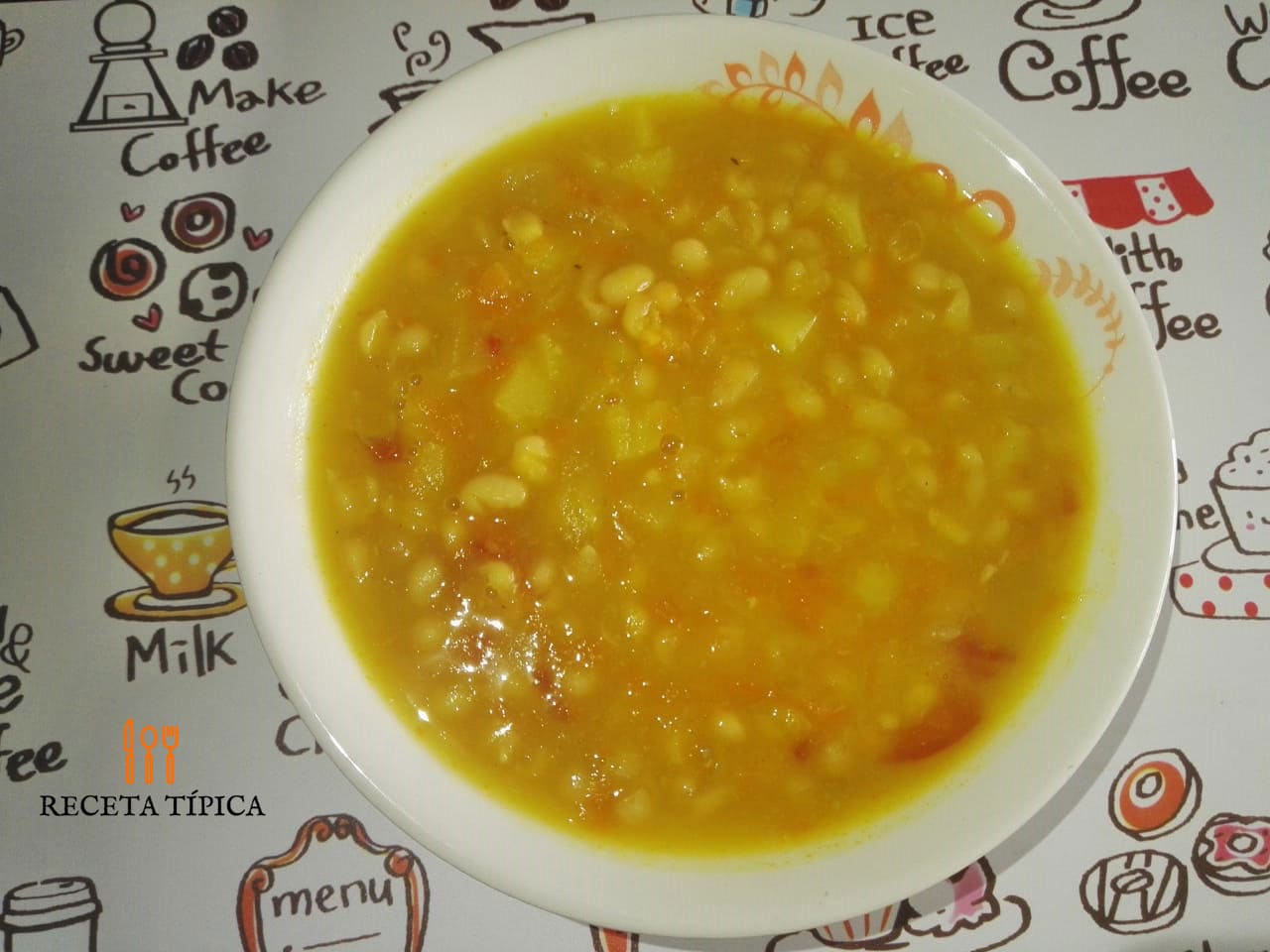 How to make white beans in the slow cooker?
To prepare this white beans soup in a slow cooker, you must place them to soak the previous night. Then the next day places them over medium heat for an hour and a half. If you have not put them to soak, it will take you about two and a half hours. After having soft blanches, remember to follow the previous recipe step by step.
Recipes recommended: Creamy chicken or egg tortilla soup.
Receta original en
Español
📖 Recipe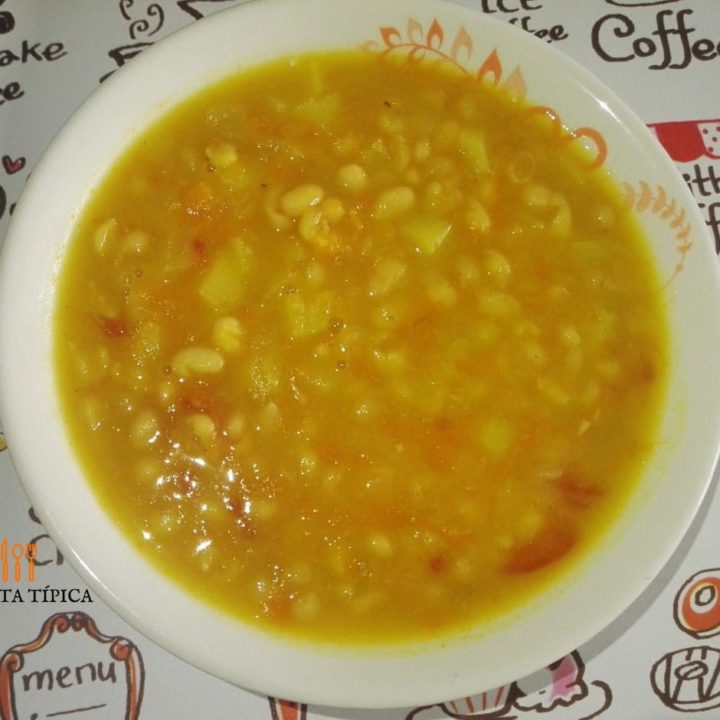 Ingredients
½

pound

of white beans

4

potatoes chopped into small squares

½

onion grated

1 to

mato

(finely chopped)

Coriander to taste

Color to taste

Salt to taste
Instructions
Let the white beans soak the night before.

In the pressure cooker over medium heat, place the white beans to whisk with enough water for half an hour or until they are soft.

Uncover the pot carefully, having removed the air through the valve with a spoon little by little, it will take some time, but it is the right way since if you cool the pot with water to the weather, it could cause it to explode through the temperature difference

Add the potatoes, tomato, onion, coriander, color and salt to taste, Return the pot to medium heat for 20 more minutes.

Let the pot stand until you can uncover it or take the air out of the pot with a spoon by lifting the valve little by little.

Serve and enjoy, accompanied by a good portion of rice and meat.
Nutrition
Calories:
254
kcal
|
Carbohydrates:
54
g
|
Protein:
10
g
|
Fat:
1
g
|
Saturated Fat:
1
g
|
Polyunsaturated Fat:
1
g
|
Monounsaturated Fat:
1
g
|
Sodium:
600
mg
|
Potassium:
1311
mg
|
Fiber:
9
g
|
Sugar:
3
g
|
Vitamin A:
263
IU
|
Vitamin C:
47
mg
|
Calcium:
83
mg
|
Iron:
4
mg