Blanquillos, also known as white beans, are the star of today's recipe. They are perfect for rounding off a hearty lunch or serving as the main dish for dinner. Your family will adore their delightful taste. Truly exquisite.
The white bean soup is a traditional and delightful dish from Colombian cuisine, known for its tasty, nutritious, and straightforward preparation. Composed of tender white beans, potatoes, onions, tomatoes, cilantro, and a touch of coloring, this soup is an excellent choice for lunch or dinner, regardless of the season.
This white bean recipe is rich in protein and complex carbohydrates, making it a nourishing and full meal.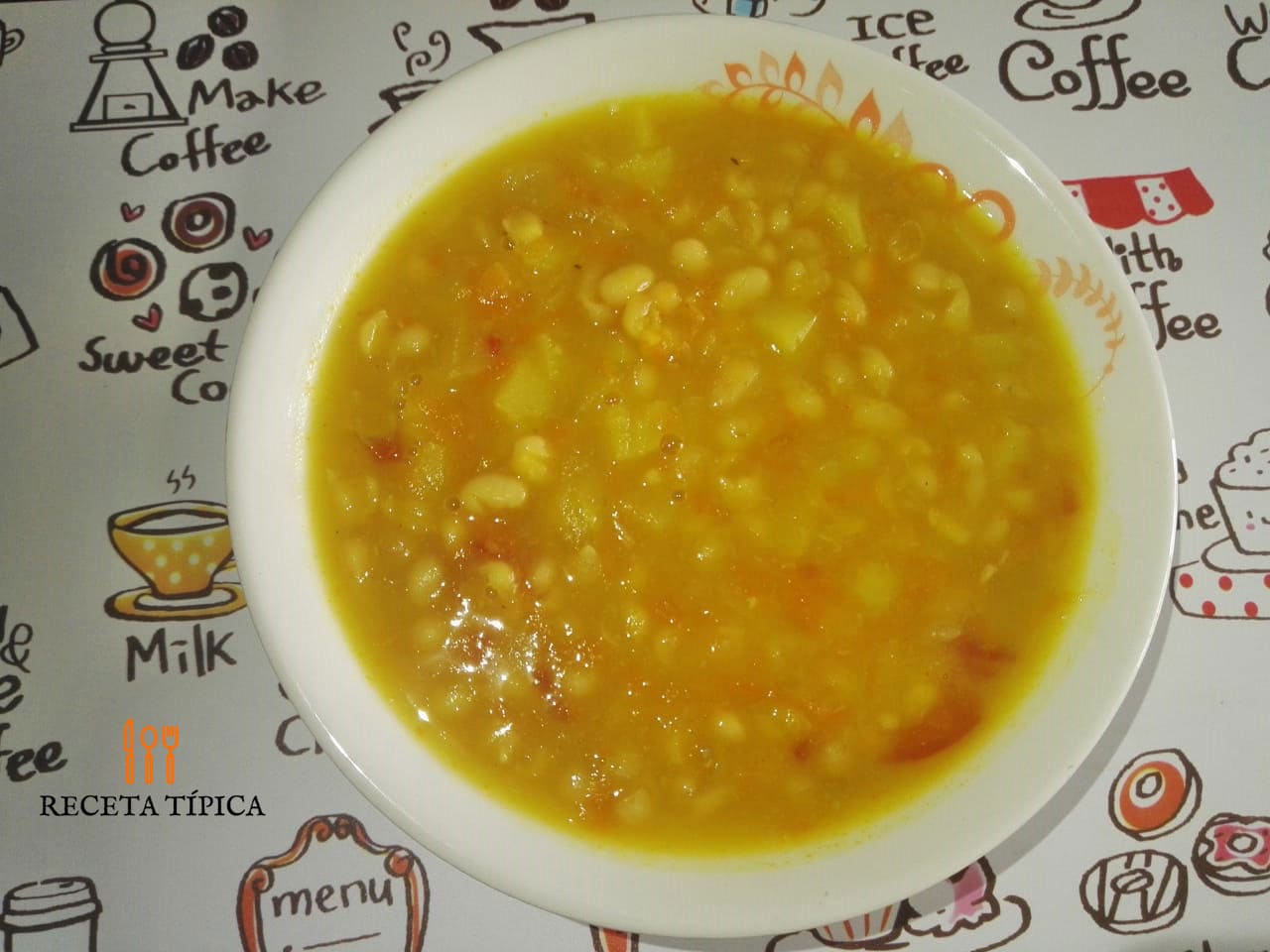 White beans, or Blanquillos, are a grain I've known since childhood. It wasn't until recently that I learned they're also called white beans — quite a revelation! I made this discovery during a lunch outing. When the waiter listed "white bean soup" on the menu, I decided to order it. To my amusement, it was the familiar Blanquillos soup I had always known.
I've always enjoyed complementing meals with any soup variety, be it grain-based or noodle. So that day, I relished the white beans served at that restaurant.
What are Blanquillos?
Blanquillos are round white grains, also known as white beans or "habichuelas blancas" in Spanish. They are a protein and fiber-rich staple in Latin cuisine.
Why soak them?
Blanquillos need overnight soaking to soften and reduce cooking time.
Tips and Tricks
If you don't have a pressure cooker, you can cook the Blanquillos in a regular pot. Adjust the cooking time accordingly, possibly extending it to two hours until they soften.
For added flavor, consider adding diced beef or pork while cooking the beans.
Recommendations
The white bean soup is already a complete meal but can be paired with a serving of white rice for an even heartier dish.
For a thicker consistency, add more potatoes.
Common Mistakes
Inadequately soaking the beans may result in them not softening sufficiently during cooking.
Overcooking the beans might cause them to break down, turning them into a mash instead of retaining their shape. Ensure you monitor the cooking time and bean texture for the desired outcome.
How to cook Blanquillos without soaking?
To prepare the beans without prior soaking, they'll need extended cooking. If using a pressure cooker, it'll take around an hour to soften them; with a regular or slow cooker, it'll be around two and a half hours. To save time, always remember to soak them the night before.
How to prepare in a slow cooker?
For this soup, if using a slow cooker, soak the beans overnight. The next day, cook them on medium heat for one and a half hours. If you haven't soaked them, it will take around 2.5 hours. Once the beans are soft, follow the prior recipe step by step.
We also recommend trying: Oat Soup or Bean Soup.
📖 Recipe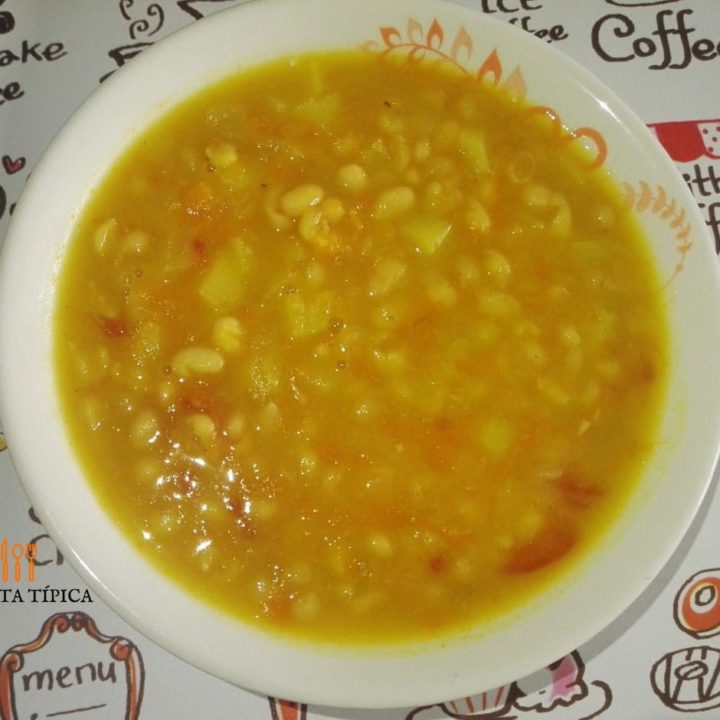 Ingredients
½

pound

of white beans

(blanquillos)

4

medium potatoes

(diced)

½

small onion

(grated or 2 stalks of green onion, finely chopped)

1

medium tomato

(finely chopped)

Cilantro to taste

Coloring to taste

(like achiote or saffron)

Salt to taste
Instructions
Soak the beans overnight.

In a pressure cooker over medium heat, cook the beans in plenty of water for about 30 minutes or until they are soft.

Carefully release the pressure from the cooker using a spoon, gradually lifting the valve — this takes time, but it's essential. Cooling the pot under running water might cause it to burst due to the temperature difference.

Add the potatoes, tomato, onion, cilantro, coloring, and salt to taste. Return the pot to medium heat and cook for an additional 20 minutes.

Let the pot sit until it's safe to open or release the air from the cooker using a spoon, lifting the valve gradually.

Serve and enjoy, pairing it with a generous portion of rice and meat.
Nutrition
Calories:
254
kcal
|
Carbohydrates:
54
g
|
Protein:
10
g
|
Fat:
1
g
|
Saturated Fat:
1
g
|
Polyunsaturated Fat:
1
g
|
Monounsaturated Fat:
1
g
|
Sodium:
600
mg
|
Potassium:
1311
mg
|
Fiber:
9
g
|
Sugar:
3
g
|
Vitamin A:
263
IU
|
Vitamin C:
47
mg
|
Calcium:
83
mg
|
Iron:
4
mg