These delicious chocolo cakes or corn cakes you can prepare at any time of the day and enjoy them with a delicious cup of chocolate or coffee, it will take you little time to make them, so there is no excuse.
Chócolo or choclo is a cereal that has been part of Colombian food for a long time, and its appearance on the continent comes hand in hand with the history of the first settlers.
It called corn since corn used in a state of immaturity, its grains are soft, and its color is white (milky), unlike yellow corn, with hard and dry grains.
It is a very complete and nutritious food because it handles a high content of carbohydrates, minerals, proteins, sugars, and starch. It is rich in vitamins such as B1 that helps the absorption of proteins, B7 (Biotin) that contributes to the good health of nails and hair and vitamin B9 (Folic Acid) that prevents spina bifida in women in gestation state
In addition to this, it provides your body with soluble fiber and being gluten-free food. It makes it a perfect food for people allergic to it.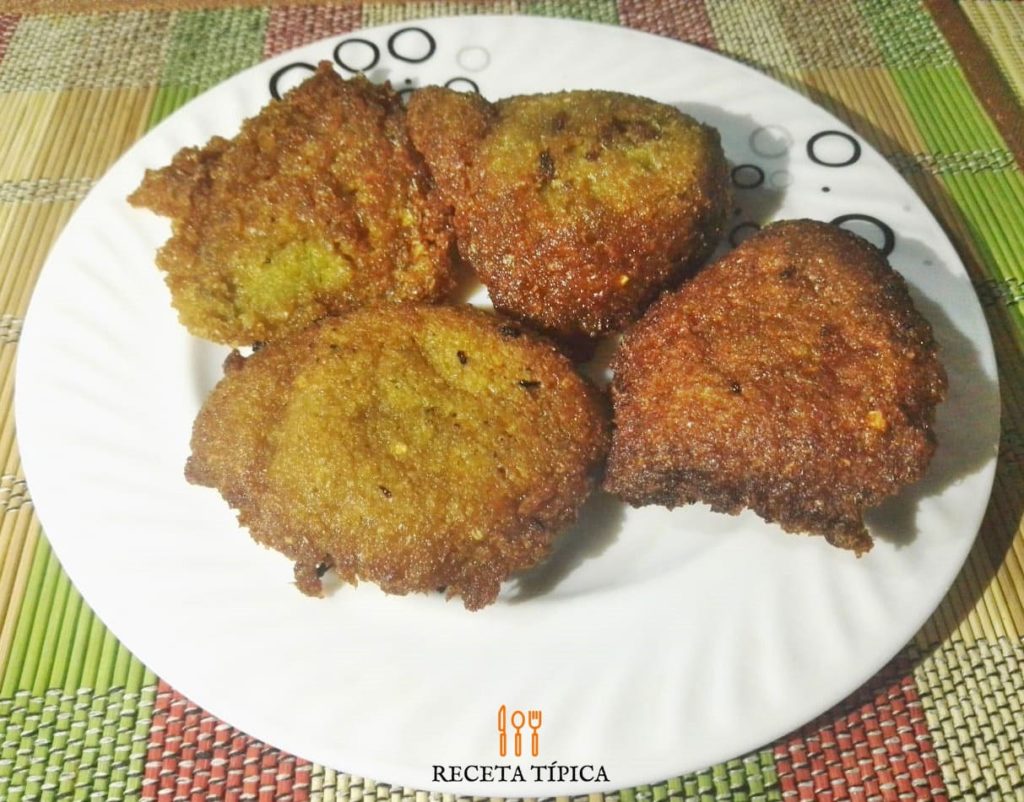 So you know, you can enjoy the corn in its different preparations, whether in arepa, in cakes, and why not, of a creamy soup made from the milk of the tender corn made by our grandmothers. We will feel satisfied for longer after consuming one of these foods.
Recipes recommended: Carrot cake or papaya smoothie.
Receta original en
Español
Ingredients
2

eggs

1

tablespoon

of sugar

4

cups

of kernels corn

1

teaspoon

salt

5

scallions.

500

ml

of oil
Instructions
Grind the corn. Add the scallions finely chopped, eggs, sugar, a teaspoon of salt, and mix well with the corn dough.

Put enough oil in a skillet and bring to medium heat.

With the help of a spoon, you take the dough and let it fall into the hot oil, let them fry so that they are browned and cooked inside.

Serve freshly made chocolo cakes. You can accompany them with coffee or chocolate, either for breakfast or dinner.
Nutrition
Calories:
641
kcal
|
Carbohydrates:
17
g
|
Protein:
4
g
|
Fat:
64
g
|
Saturated Fat:
5
g
|
Polyunsaturated Fat:
18
g
|
Monounsaturated Fat:
40
g
|
Trans Fat:
1
g
|
Cholesterol:
41
mg
|
Sodium:
460
mg
|
Potassium:
149
mg
|
Fiber:
2
g
|
Sugar:
4
g
|
Vitamin A:
171
IU
|
Vitamin C:
3
mg
|
Calcium:
15
mg
|
Iron:
1
mg