White rice is an essential dish of all Colombian homes, more than a typical dish is a recipe that is prepared every day, mainly to accompany the various meals. Join me to make this simple recipe.
The white rice recipe is the simplest recipe of all, is the dish to complement any meal or be the main course. Accompany it with a scrambled egg; it is enough for lunch or lunch.
What is the measure of water for rice?
A simple technique to measure water for rice is the measure of one cup of the slab, or well, for each cup of rice, we add two and a half cups of water.
White rice is one of the breaths that cannot be missing from the table of Colombian homes daily. I dare to say that it is the first essential ingredient in family life and a recipe that prepared daily, whether for breakfast, lunch or dinner and that it is the perfect companion of many recipes.
Does rice make you fat?
We have always had a very wrong image of rice, and many people stop eating it since they often say and think that rice is one of those breaths that make them gain weight, and as they say vulgarly, they gain weight. I want them to break bread and remove that myth from their minds because rice is a cereal, which does not lose or gain weight.
When preparing rice, you have to add a fatty medium to the water, either butter or oil. Still, there is another fascinating point, and we do not have to add a significant amount because with a little that we add of this ingredient, it will be enough, and Our white rice will be delicious.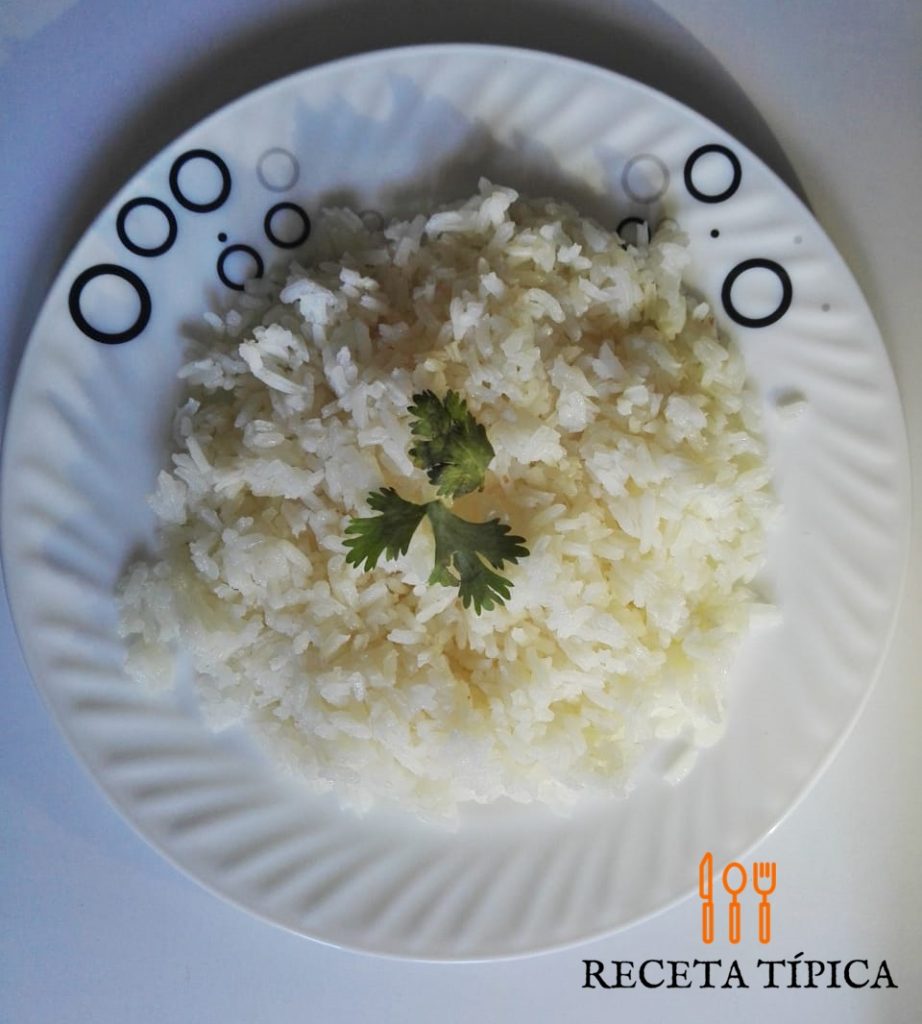 White rice is one of the most basic and easy recipes that exist in the kitchen and also one of the most popular, which over time, we will learn to prepare very well.
So, if you want to learn how to prepare perfect white rice, I recommend that you follow my recipe step by step, and I assure you that your rice will be as it should be, you will feel like an expert.
Dare to prepare delicious white rice at home, in the easiest and fastest way. Let's cook.
You can accompany this recipe with hogao, and if you stir, it is perfect. You can also prepare some delicious rancheros beans or bandeja paisa.
Receta original en
Español
📖 Recipe
Ingredients
1

cup

of rice

2½

cups

of water

4

tablespoons

oil

Salt to taste
Notas
• You can add all the ingredients at once to the pot, but the step-by-step instructions are the traditional way to do it.
• You can also add diced potatoes; it will be very delicious, add it along with the rice, it will be delicious.
• It is widespread to hear that hot rice makes you fat, but apart from this statement, waiting for it to be cold will give you much more.
Instructions
In rice cooker
Place the water in the rice cooker, add the oil and salt to taste and let it boil.

Add the rice and stir, wait until the rice cooker tells you that it is ready.

Let the rice stand in the pot for about 10 minutes before serving.

Serve and enjoy.
In slow cooker
Place the water in the pot, add the oil and salt to taste, simmer over medium heat.

Add the rice and stir, continue cooking over medium heat until the water begins to reduce almost entirely.

Lower the temperature to a minimum and continue cooking. To verify that you are ready, insert a spoon or knife in half, and it should come out without water.

You should be very aware since you are the one who controls the fire, and it can burn you.
Nutrition
Calories:
293
kcal
|
Carbohydrates:
37
g
|
Protein:
3
g
|
Fat:
14
g
|
Saturated Fat:
1
g
|
Polyunsaturated Fat:
4
g
|
Monounsaturated Fat:
9
g
|
Trans Fat:
1
g
|
Sodium:
591
mg
|
Potassium:
53
mg
|
Fiber:
1
g
|
Sugar:
1
g
|
Calcium:
18
mg
|
Iron:
1
mg