This recipe for spinach and egg tortilla is quite healthy and delicious, and it is not for less since its flavor and color blend perfectly with the egg and cheese, making this an efficient and attractive preparation for a good breakfast.
This spinach and egg tortilla is a recipe that does not require much time for its preparation, nor many ingredients. Even some of these are quite common in the kitchen.
On the other hand, this preparation turns out to be a quite pleasant alternative for those who do not like to consume spinach and also for those at the health level who have iron deficits. In this regard, I tell you that I often judged spinach by its smell and texture, however, after discovering that it has a high degree of calcium that benefits my bones and nerves, do not hesitate to consume it in every possible way.
What other benefits bring spinach consumption?
There are many of the benefits of spinach because it helps our nails, hair, and skin look better, strengthens the heart, has a laxative effect so you can efficiently detoxify the intestine. It is also rich in folic acid ideal for pregnant women, and as I mentioned, it initially contains a large amount of iron ideal to fight anemia.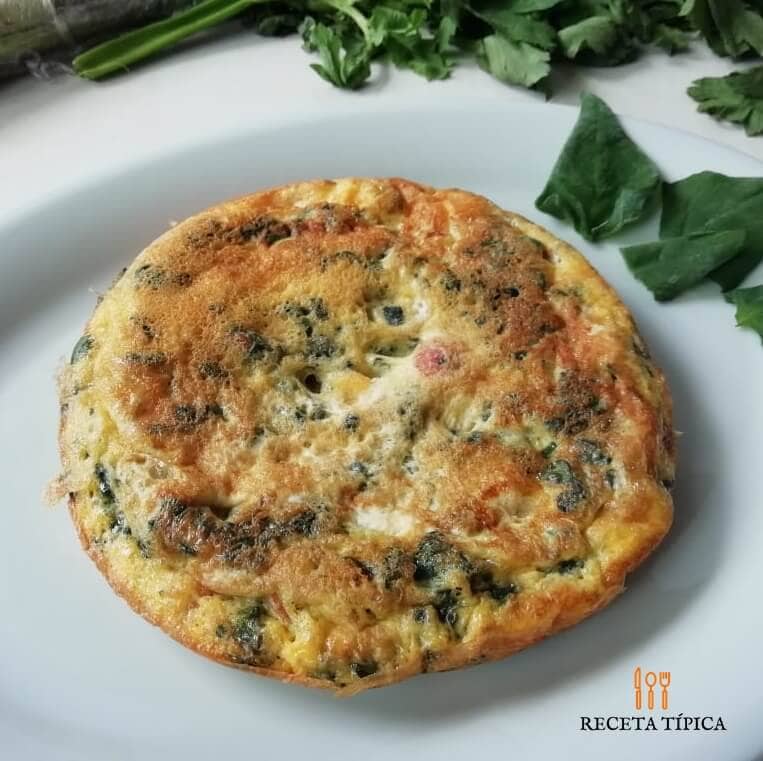 What should I consider to prepare the recipe?
· In preparation, it is essential to keep in mind that only leaves are wanted and that the stem should remove. It is necessary to wash the sheets very well to avoid having traces of dirt or dirt.
· In our recipe, the tortilla is not very thick since no flour or starch added, however, if you wish to do so, you can add any of these ingredients by measuring the appropriate amount.
· The key to cooking the tortilla is to control the temperature of the fire; it recommended that you keep it medium so that it will gradually grow and not burn or be raw inside.
· An additional trick is that for the tortilla to be very fluffy, the eggs must be beaten for a long time.
Ingredients for preparing spinach tortilla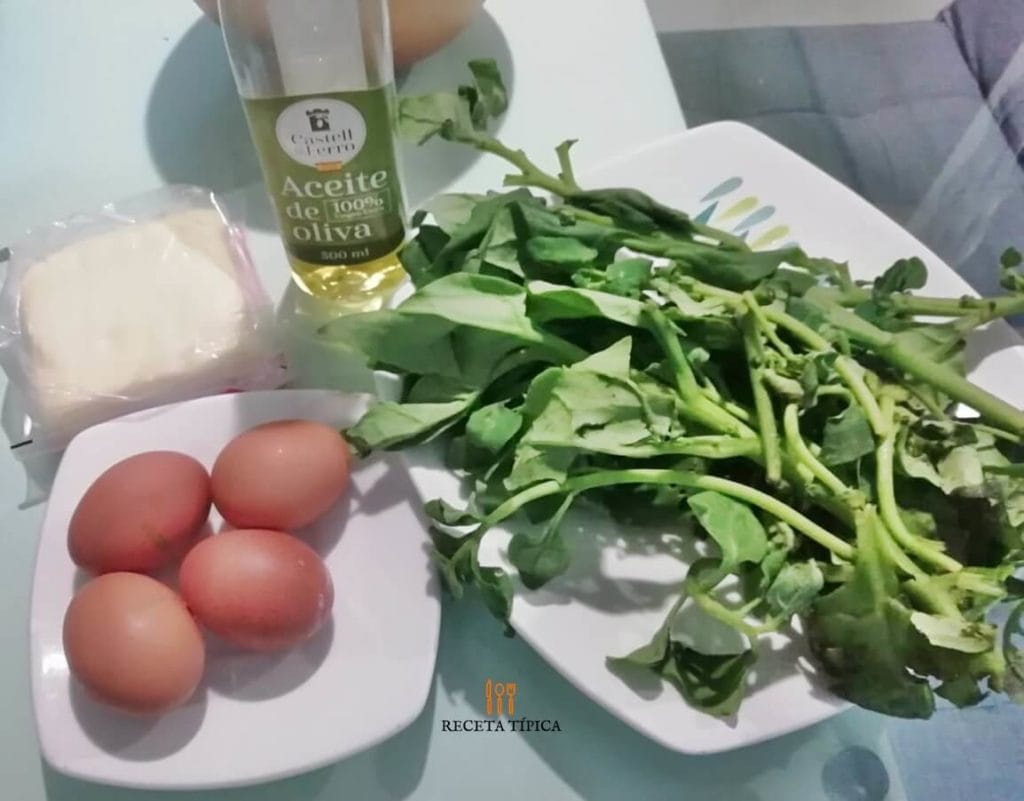 If you liked this spinach and egg tortilla, remember that you can also prepare egg tortilla soup or chicken quesadillas.
Receta original en
Español
📖 Recipe
Ingredients
4

eggs

500

gr

fresh spinach

1

clove

of macerated garlic

1

teaspoon

oil or margarine

100

gr

of grated mozzarella cheese

(optional)

Salt and black pepper to taste
Instructions
Wash spinach leaves very well to remove any dirt. Chop them the size of your taste and reserve.

Beat the eggs vigorously and add a pinch of salt, one of black pepper and mozzarella cheese.

In a nonstick skillet, add a teaspoon of oil and the garlic and let it simmer over medium-high heat for two minutes. Add the chopped spinach and sauté for 5 minutes over low heat.

Add the beaten eggs, mix them with the spinach, and let it start cooking. When you see that it has hardened at the bottom (you can verify by slowly moving the pan and seeing that everything moves together), turn the skillet using a lid or plate, turn it over and cook on the other side.

If you prefer it to be a little damp inside and golden on the outside, increase the heat, and if on the contrary, you want it to be compact, cook it over low heat.

Ready, serve the hot tortillas. Accompany with a hot drink and bread.
Nutrition
Calories:
177
kcal
|
Carbohydrates:
6
g
|
Protein:
15
g
|
Fat:
11
g
|
Saturated Fat:
5
g
|
Polyunsaturated Fat:
2
g
|
Monounsaturated Fat:
4
g
|
Trans Fat:
1
g
|
Cholesterol:
183
mg
|
Sodium:
911
mg
|
Potassium:
781
mg
|
Fiber:
3
g
|
Sugar:
1
g
|
Vitamin A:
12173
IU
|
Vitamin C:
35
mg
|
Calcium:
277
mg
|
Iron:
4
mg