Join me to prepare this delicious and truly refreshing Guarapo or Guandolo drink, you'll undoubtedly want at least two glasses, the best part is that it's very easy to prepare and in just three steps you'll be enjoying it.
This Guarapo or Guandolo drink is quite traditional on the Colombian coast, perhaps you have tasted it without knowing its popular name, but it is undoubtedly very refreshing and widely consumed in several regions of Colombia. It is taken cold, I would say very cold as a lot of ice is added to keep it chilled at all times.
Its preparation is similar to the typical panela water with lemon, however, the preparation process is quite different, even, the panela remains totally natural this way and does not lose as many properties as when we cook it in water.
If you are not familiar with panela, let me tell you that it is a product that is part of the family basket in almost all of Colombia, it is made in mills usually located in the countryside, using sugar cane as raw material which is milled and remilled to extract the juice and this after boiling it for a long time is caramelized or hardened to finally let it dry in round or square molds. Its color is brown and its flavor is quite sweet.
The usual drink that is prepared with this is an excellent accompaniment for breakfast or to drink on a cold afternoon (you can find the aguapanela recipe on the blog).
On the other hand, to prepare the Guandolo or Guarapo in a simple way, you will need very basic ingredients and quite minimal time, since previously the panela is melted or diluted and finally the lemon juice and ice are added.
This is how it is generally prepared on the coast, but in this area there are also other ways to do it such as using outside of the lemon, combined fruits, pineapple, ripe banana, potato, yeasts or even using the juice of freshly milled cane. Otherwise, Guandolo is also made on the coast by fermenting the panela in clay vessels, adding mana or yeast, to ferment the flavor.
As you can see if you prepare the Guarapo or Guandolo in the first way, it will be something quite simple and an excellent option for any day and at all times.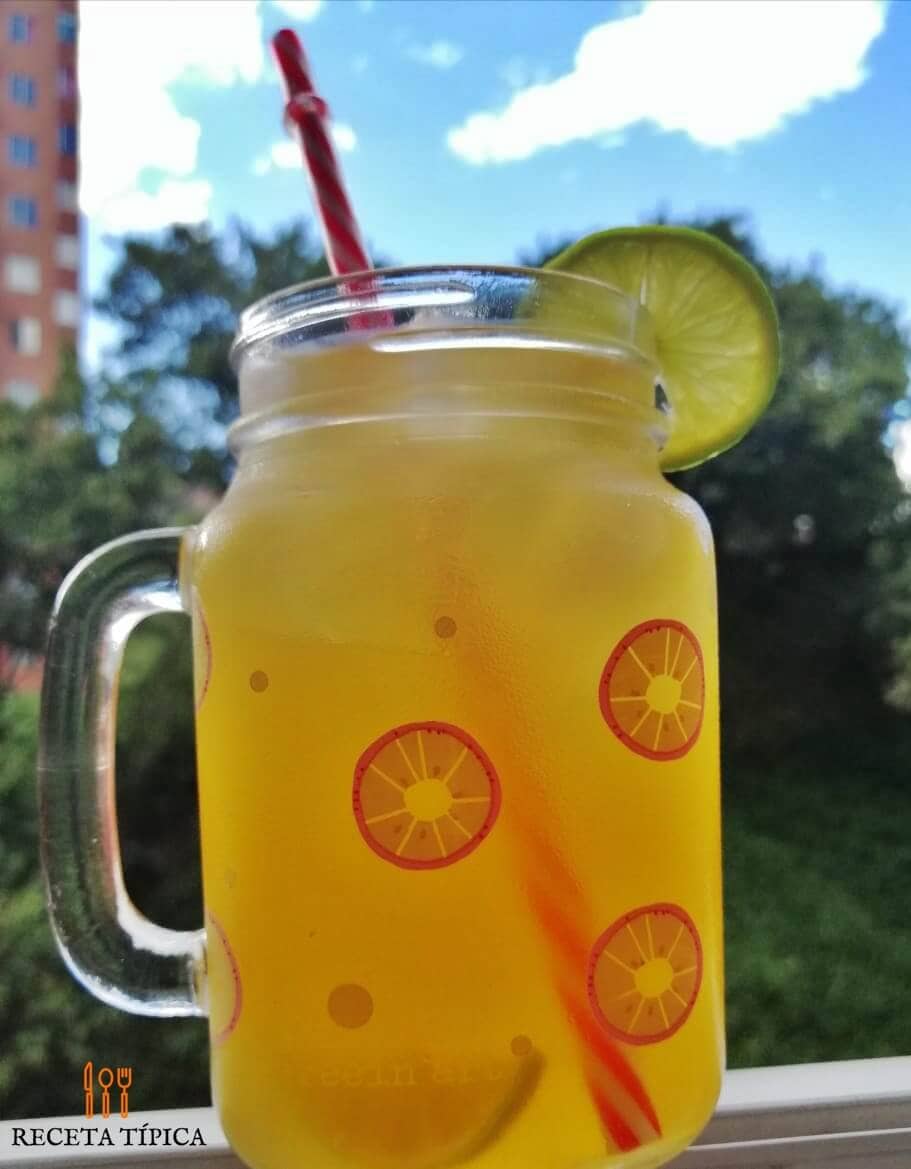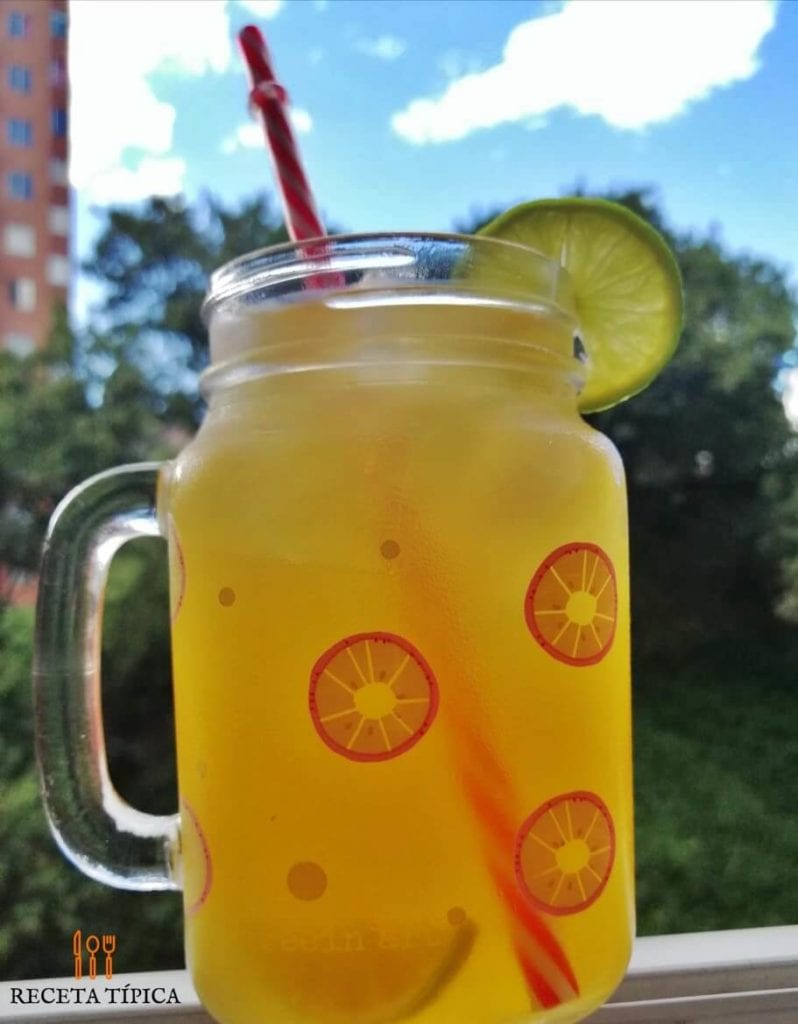 What is the ideal ratio of panela and water to prepare Guandolo or Guarapo?
Ideal ratios for a refreshing Guarapo
To prepare the Guandolo or Guarapo, the proportion of panela to water is very important to ensure the correct taste. In this recipe, it is recommended to use ½ pound of panela for 8 cups of water. This amount will give a good balance between sweetness and freshness. If you prefer a sweeter taste, you can adjust the amount of panela to your taste, but remember that too much sweetness can overshadow the citrus flavor.
Can I use another citrus?
Varying the citrus, exploring new flavors
Yes, you can definitely experiment with different citrus fruits. You can try oranges, limes or even a mix of several. Just keep in mind that each citrus will bring a different flavor and acidity to the Guarapo, so it is important to taste and adjust the amount of panela if necessary.
Why is it important to chop the panela into small pieces?
Small pieces of panela, a trick for a quick dissolution process
The panela should be chopped into small pieces before diluting it to speed up the dissolution process. If the panela is added in large chunks, it might take much longer for it to dissolve completely. Also, make sure to dilute the panela in room temperature water, as cold water will further delay the process.
What mistakes are often made when preparing Guarapo?
Common mistakes and how to avoid them
A common mistake when preparing Guarapo is not giving enough time for the panela to dissolve. This can result in a Guarapo with lumps of panela. To avoid this, it is important to chop the panela into small pieces and give enough time for its dissolution. Another mistake might be adding too much lemon or not enough, which can unbalance the taste of the drink. It is always better to start with less and add more until you find the perfect balance.
What other recipes could accompany this recipe?
Perfect pairing: Recipes that harmonize with Guarapo
Guarapo is a versatile drink that can accompany a variety of dishes. It goes very well with seafood dishes, such as ceviche, thanks to its acidity. It could also be the perfect companion for red meat or chicken dishes, balancing the strong flavor of the meats with its sweetness and freshness. And if you want something even more traditional, try Guarapo with Colombian empanadas.
Remember, cooking is an art and also a space for experimentation. Don't hesitate to customize the recipe to your taste, always keeping in mind the balance of flavors. Enjoy the process and the delicious final result!
As a last recommendation, always serve Guarapo very cold, and if possible, garnish with a few slices of lemon to give it an extra touch of freshness and an appetizing appearance. Bon appétit!
📖 Recipe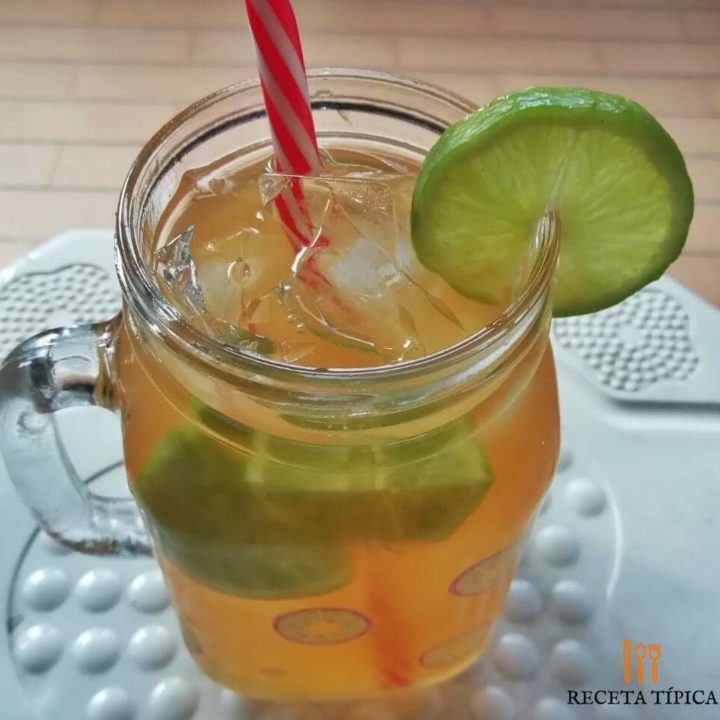 Ingredients
½

pound

of panela chopped into small pieces.

Juice of 4 large lemons or another citrus like bitter orange.

8

cups

of water.

4

slices

of lemon for serving.
Notas
It is important to chop the panela into small pieces before putting it to dissolve, otherwise the time for it to melt will take much longer.
Instructions
In a large jug add the water and the panela pieces. Let it rest for an hour for the panela to melt.

After the panela melts add the lemon juice and stir. Add plenty of ice and keep in the fridge.

Serve by decorating the glass with thin slices of lemon.
Nutrition
Calories:
121
kcal
|
Carbohydrates:
30
g
|
Protein:
1
g
|
Fat:
1
g
|
Saturated Fat:
1
g
|
Polyunsaturated Fat:
1
g
|
Monounsaturated Fat:
1
g
|
Sodium:
14
mg
|
Potassium:
26
mg
|
Fiber:
1
g
|
Sugar:
28
g
|
Vitamin A:
10
IU
|
Vitamin C:
7
mg
|
Calcium:
21
mg
|
Iron:
1
mg