Accompany me to prepare this delicious and refreshing drink of guarapo or guandolo. Without a doubt, you will serve at least two glasses. The best of all is that it is straightforward to prepare, and in just three steps, you will be enjoying it.
This guarapo or guandolo drink is quite traditional on the Colombian coast, you may have tried it ignoring its popular name, but it is undoubtedly quite refreshing and widely consumed in several regions of Colombia. It consumed cold. I would say that it is quite cold because a lot of ice added to keep it frozen at all times.
Its preparation resembles the typical panela water with lemon; however, the preparation process is quite different, even, the panela is entirely natural in this way and does not lose as many properties as when we cook it in water.
The panela is a product that is part of the family basket in almost all of Colombia. It is made in mills generally located in the field. Using as raw material, the sugar cane which is ground and removed to extract the juice. After boiling it for a long time, it caramelizes or hardens to let it dry in round or square molds finally. Its color is brown, and its flavor is quite sweet.
The usual drink that prepared with this is an excellent companion for breakfast or to take it on a cold afternoon (you can find the recipe for aguapanela in the blog).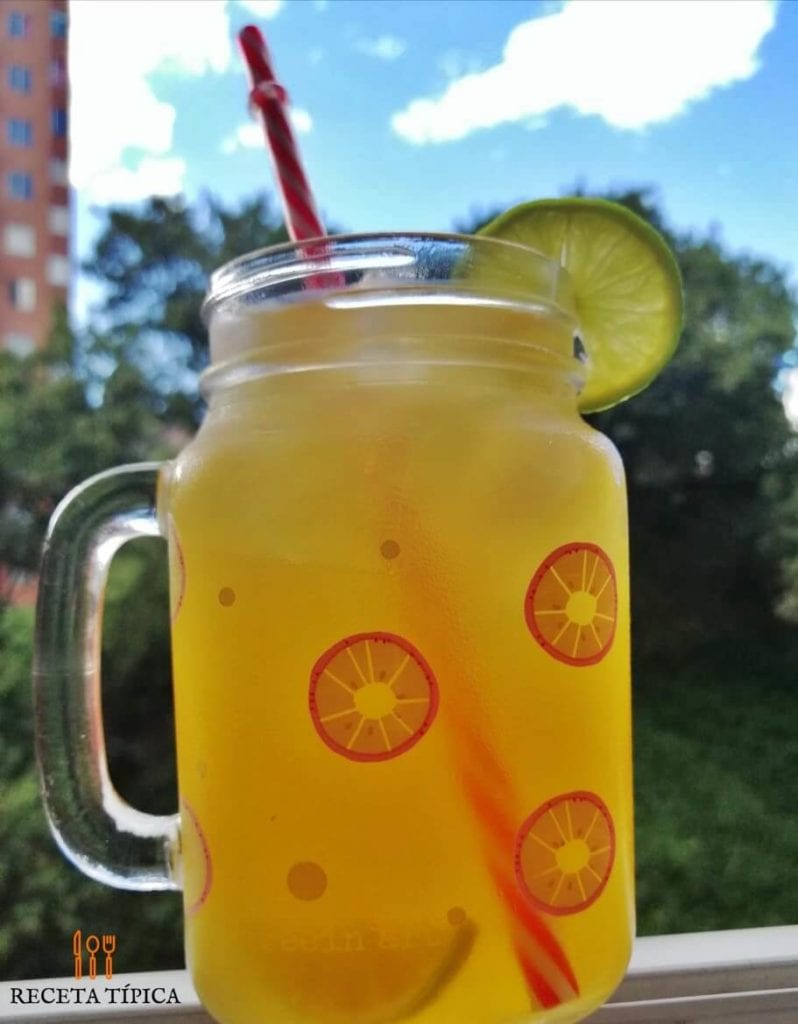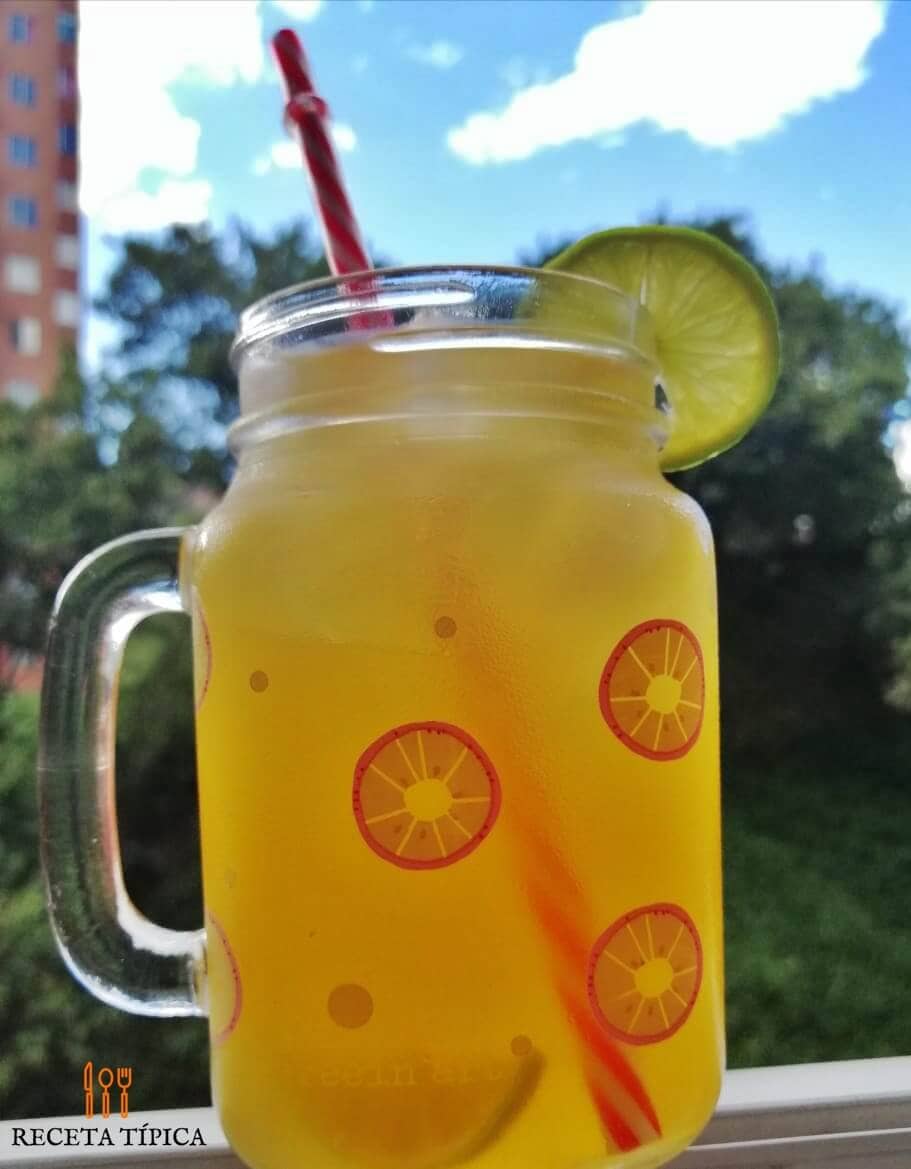 On the other hand, to prepare the guandolo or guarapo, you will need fundamental ingredients and quite a minimum time, since previously it is melted or diluted the panela. Finally, the lemon juice and ice added.
In this way, it usually prepared on the coast, but in this area, there are also other ways to do it, such as using lemon, mixed fruits, pineapple, ripe banana, potatoes, yeasts, or even using freshly ground cane juice. Otherwise, also on the coast, the guandolo is usually made by fermenting the panela in clay pots, adding mana or yeast, to ferment the flavor.
As you can see, if you first prepare the guarapo or guandolo, it will be something quite simple and an excellent option for any day and at any time.
If you enjoyed preparing this refreshing guarapo, you would surely love to make a Coconut Lemonade or patillazo lemonade.
Receta original en
Español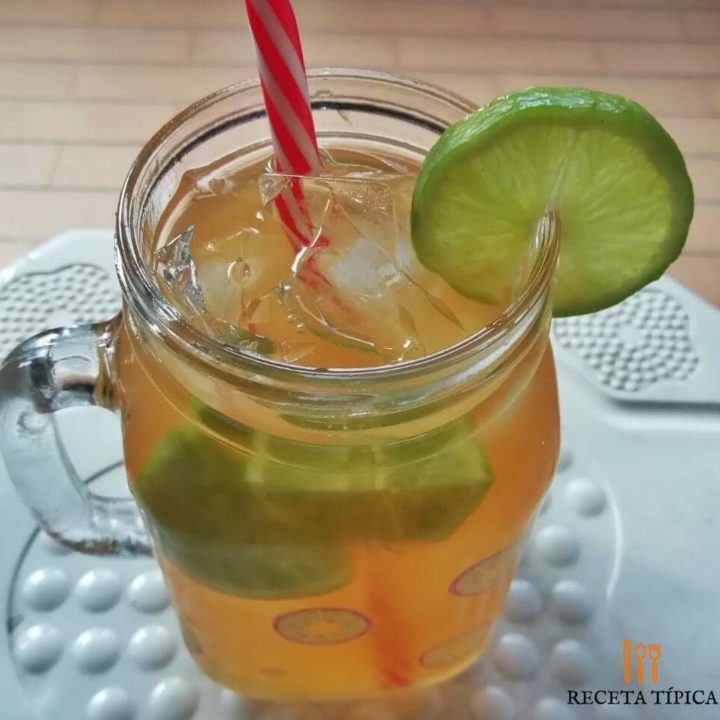 Ingredients
½

pound

of panela chopped into small pieces.

.5

cup

The juice of 4 lemons or another citrus-like sour orange.

8

cups

of water

4

slices

of lemon to serve.
Notas
It is important to chop the panela into small pieces before diluting it; otherwise, the time for it to melt will take much longer.
Instructions
In a large jar, add the panela in pieces. Let stand for an hour so that the panela melts.

After the panela melts, add the lemon juice and stir. Add enough ice and keep in the fridge.

Serve to decorate the glass with slices of lemon.
Nutrition
Calories:
121
kcal
|
Carbohydrates:
30
g
|
Protein:
1
g
|
Fat:
1
g
|
Saturated Fat:
1
g
|
Polyunsaturated Fat:
1
g
|
Monounsaturated Fat:
1
g
|
Sodium:
14
mg
|
Potassium:
26
mg
|
Fiber:
1
g
|
Sugar:
28
g
|
Vitamin A:
10
IU
|
Vitamin C:
7
mg
|
Calcium:
21
mg
|
Iron:
1
mg