Prepare delicious homemade kumis with this easy recipe to do it. Stay and prepare it with us.
Kumis is a fermented dairy food, which can be eaten alone or accompanied. This food is made from fermented milk but tastes similar to beer.
I have always known that milk, when fermented, contains some beneficial bacteria that help our body, but I had never begun to investigate its benefits. What if they are interesting, I did not know that it served for so many things, so I want you as I do also get informed and learn a little.
And is that the kumis provides us with calcium, phosphorus, vitamins B2, D and B12, magnesium, protein, fat, among other essential nutrients for the proper functioning of our body. It is a low-fat and lactose food so that most people can consume and enjoy this product.
The benefits of consuming kumis are:
It helps digestive health.
It helps treat tuberculosis.
Fight anemia.
Strengthens the bones since it provides ben calcium.
It helps treat intestinal disorders.
Regulates and protects the intestinal flora.
Prevents obesity.
It lowers blood cholesterol levels.
Prevents cardiovascular diseases.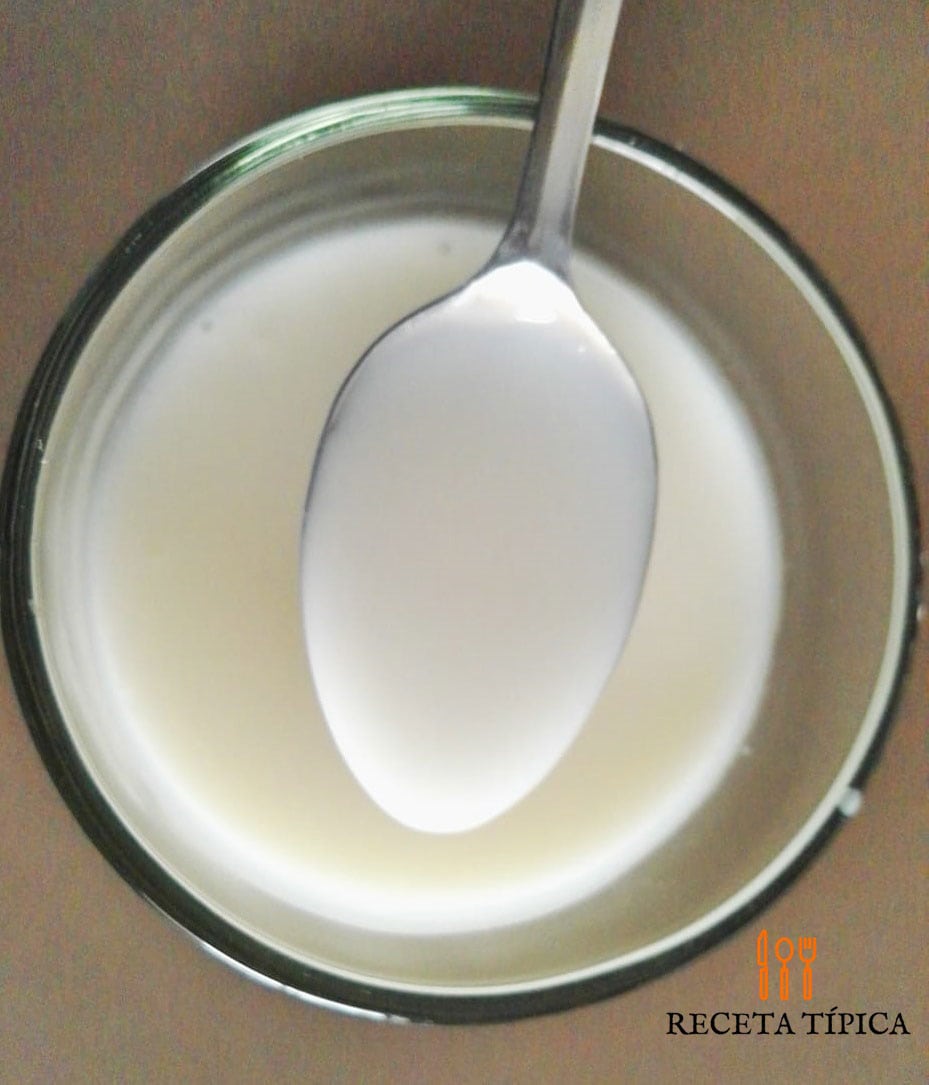 It is healthy, ideal for breakfast or lunch, and sprinkled with cinnamon powder, it is more than delicious, so we consume it at home, although we always let the milk ferment first for several days, Today it is much easier to prepare it.
For this, we can deduce that it is a food that cannot be missing in our month a. What do you expect to consume a delicious glass of kumis at this time? I hope you dare to try it. You will love it.
I invite you to prepare hojuelas or homemade pancakes.
Receta original en
Español
Ingredients
1

liter

of milk

50

g

of kumis

(4 tablespoons)

2

tablespoons

powdered milk

Sugar to taste.

Cinnamon powder.
Instructions
Stir the milk with the spoonfuls of kumis and leave it at room temperature for 18 to 24 hours.

After this time, you can beat until lumps removed, add sugar and powdered milk and refrigerate.

Serve cold, and you can sprinkle cinnamon powder.
Nutrition
Calories:
148
kcal
|
Carbohydrates:
13
g
|
Protein:
7
g
|
Fat:
8
g
|
Saturated Fat:
4
g
|
Polyunsaturated Fat:
1
g
|
Monounsaturated Fat:
2
g
|
Cholesterol:
24
mg
|
Sodium:
102
mg
|
Potassium:
306
mg
|
Fiber:
1
g
|
Sugar:
13
g
|
Vitamin A:
374
IU
|
Vitamin C:
1
mg
|
Calcium:
271
mg
|
Iron:
1
mg