Can you imagine some guava paste accompanied by cheese? Perfect combination, so let's not think about it and let's prepare this delicious delicacy.
I don't know about you, but I just wanted some delicious guava paste prepared at home, and I want you to yaw with me and learn how to do this preparation together.
If you want I can teach you how to make cheese at home too, the only extraordinary ingredient, will be rennet powder or paste, but it is very easy to get, then there is no excuse not to take away these cravings.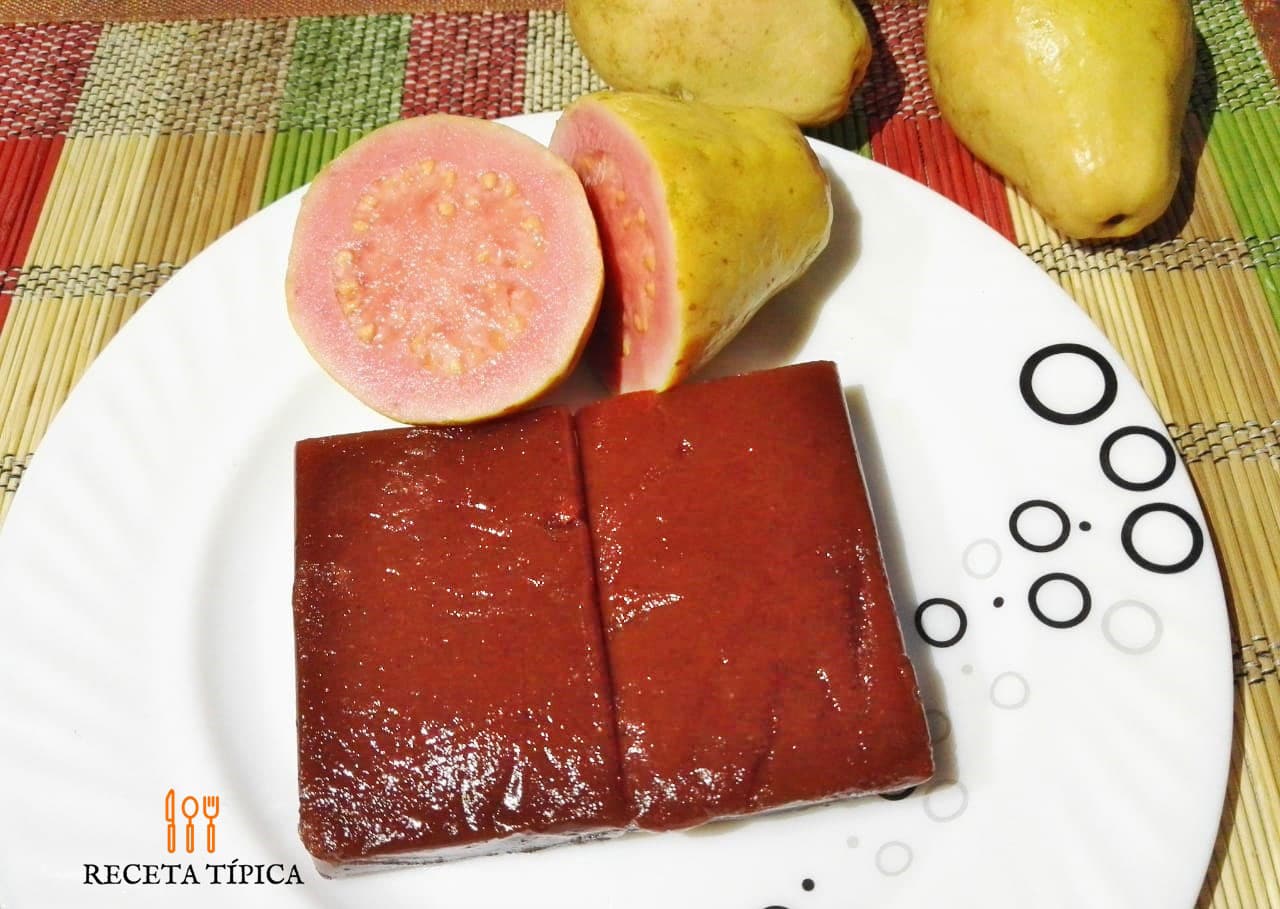 The guava paste is a Latin American sweet, made with guava pulp, panela or refined sugar, which can be wrapped in bijao, cob or banana leaves. Here in Colombia they are prepared with guava pulp, however, in countries such as Ecuador and Panama, in addition to this fruit, they usually add banana, pineapple and banana, in countries like Costa Rica, they also add other fruits such as strawberries, blackberries, pineapple and grapefruit, and even up vegetables, is eaten in many ways and a very common one is to accompany the paste with a good slice of cheese.
It is very traditional in our country to find the paste in rectangles, wrapped in dried leaves of bijao or cob and its packaging, which is a box of rustic wood, is thus found when its manufacture is handcrafted.
Guava is a fruit rich in vitamin C and lacks carbohydrates, its composition makes it a natural flu fruit, and its leaves are astringent intestinal, especially in children's diarrhea. The bark and root of guava are used by our ancestors, as it is a good restorative that cures anemia and nervous weaknesses.
The guava paste with cheese is ideal as a snack, whether it's parties or house meetings. One of the secrets to making delicious guava paste is to choose well ripe guavas because these have a much more intense flavor, perfect for this dessert. Keep that in mind!
If you guys are looking for some other easy recipes, check these out: Homemade oatmeal or potato croquettes.
Receta original en
Español
📖 Recipe
Ingredients
1

Kl of well-ripe guavas.

1

Kl sugar.

1

cup

orange juice.
Instructions
Fill a pot with water and place over high heat.

Meanwhile, wash and peel the guavas carefully, then cut it in half.

When the water is boiling, place the guavas carefully and leave to cook for 15 minutes or until soft.

Once cooked, remove from heat and remove water. Blend the guavas for a few seconds, making sure not to disintegrate the seeds much.

Transfer this mixture from the blender through a strainer to remove the pulp and leave the seeds.

Place the previous mixture in a saucepan with the orange cup and sugar. Cook over low heat, stirring frequently with the help of a spoon of stick to prevent the mixture from sticking from the pot.

Cook until a soft, shiny paste begins to form. If the bottom of the pot is seen when you are stirring, it means that the mixture is ready.

Cooking can take about 1 hour.

Once ready, turn off the heat and let the mixture cool a little.

You can then place the pasta on a tray and stretch it to level it.

You can cover the tray with sugar before placing the mixture and sprinkle more over the mixture.

Allow to cool for several hours and when compact, cut and enjoy.
Nutrition
Calories:
1165
kcal
|
Carbohydrates:
292
g
|
Protein:
7
g
|
Fat:
3
g
|
Saturated Fat:
1
g
|
Polyunsaturated Fat:
1
g
|
Monounsaturated Fat:
1
g
|
Sodium:
8
mg
|
Potassium:
1172
mg
|
Fiber:
14
g
|
Sugar:
277
g
|
Vitamin A:
1684
IU
|
Vitamin C:
602
mg
|
Calcium:
54
mg
|
Iron:
1
mg