Today we are going to prepare a delicious homemade lechona. That is, you will not need to make the whole pork, you will only need some pork skins or pork rinds to be able to wrap the rice with the other ingredients so that your lechona recipe is perfect.
Today we will talk a little about the history of this recipe. Its origin is Spanish. There it is not done with the filling. During the conquest of America, the piglet modified and adapted to the local cuisine. Since arriving in Colombia, it has had a great welcome.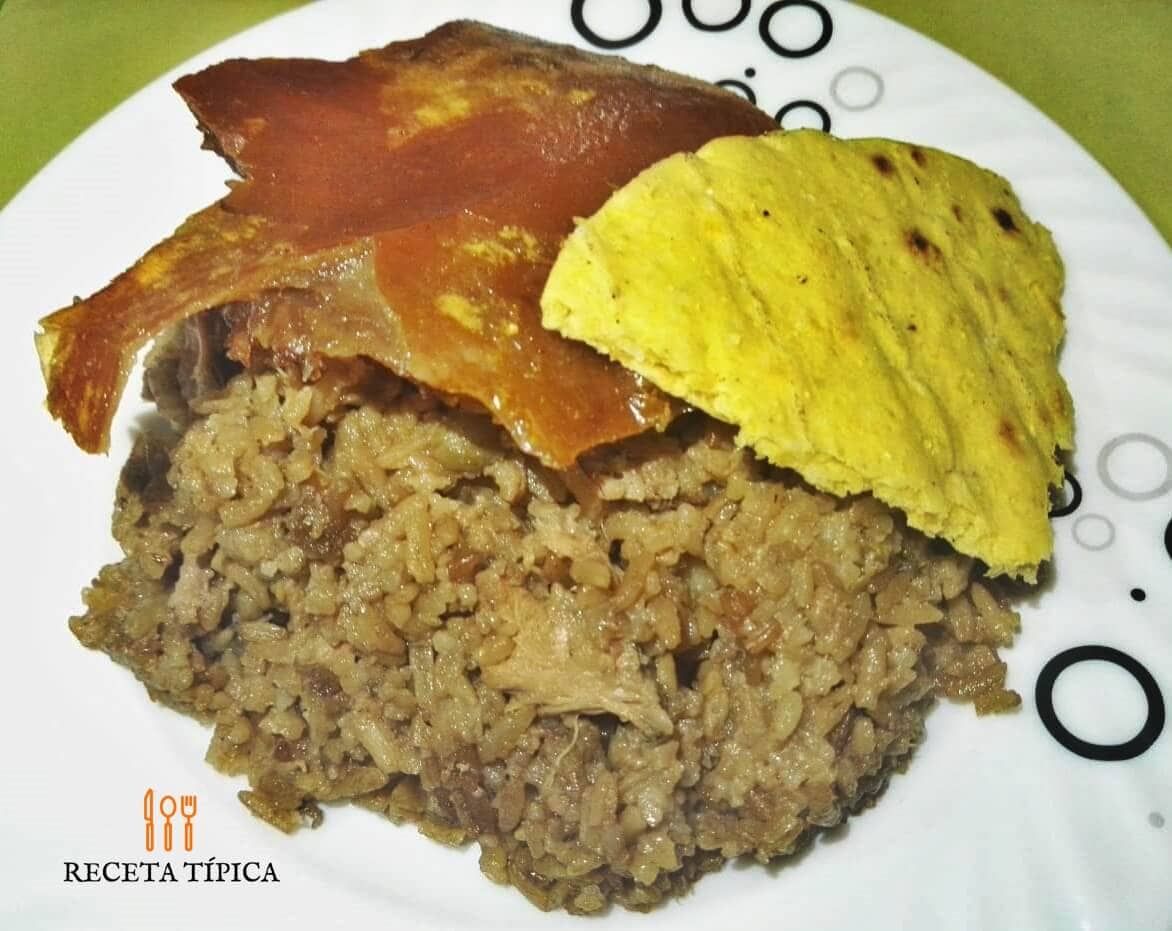 The lechona initially consumed by the rich of the time of the conquerors to celebrate important occasions and Christmas eve as a symbol of the company. With time this dish was adopted by the department of Tolima. It was converted as part of its typical food and later moved to the different regions of Colombia, where it has had variations in its preparation and its way of being accompanied. This main course made up of pork and peas cooked, usually served with corn arepas, whether white or yellow.
At present, we find different places where the lechona sold in portions, and, also, it is prepared in many homes, usually for some special occasion, because it is an excellent recipe for its color and flavor. Although it takes several hours of preparation, in the end, it presents a fabulous result, that is why it designed for more than 40 portions.
So it can be part of a grand celebration such as the 1 5 years of his daughters, or for the excellent night at Christmas, where it is customary to serve at the table, suckling, tamales, custard, fritters, etc., an exaggeration? Maybe, but let's not forget that we Colombians are very shared, especially on Christmas Eve, where we usually gather the whole block to prepare the custard, make lechona, and finally, eat as if we were a single-family.
Today I have decided to teach them how to make a homemade lechona because we do not always need to buy a complete meal to be able to enjoy this dish. Still, sometimes we can use other options, and they will be very economical. So let's cook.
Accompany this delicious recipe for homemade lechona with traditional arepas and chicken consommé.
Receta original en
Español
Ingredients
3

pounds

of pork skin with bacon

For the filling:

1

pound

of pork cut into small pieces.

¼

cup

of pork fat

4

onions chopped

2

cloves

of garlic finely chopped.

2

potatoes peeled and diced.

1

teaspoon

seasoning with saffron.

¾

cup

of peas.

1 ¼

of cups white rice cooked.

1

teaspoon

ground cumin

Salt and pepper to taste.
Instructions
In a medium saucepan, melt the pork fat. Add the onions and garlic. Let cook about 3 minutes.

In a large bowl, mix pork, cooked rice, ground cumin, seasoning, peas, potatoes, salt, and pepper.

Add the mixture of pork fat and onion in the bowl. Cover and place in the refrigerator for 1 hour.

Mounting: Wash the fat pork skin with cold water and dry it. Place the fat pork skin on a work surface and cover it with the rice mixture. Start rolling pork skin to include a mixture of rice and pork ultimately. Tie with kitchen thread to keep the roll together.

Preheat the oven to 325 F.

Cover the pork with aluminum foil and place on a baking sheet. Bake for about 45 minutes.

Uncover and cook for 25 more minutes, to allow the skin to take its brown color and also toast.

Remove from the oven and transfer to a cutting board. Cut in the proportions that you want the pig after having rested for at least 15 minutes. Serve with lemon slices and corn arepa.
Nutrition
Calories:
465
kcal
|
Carbohydrates:
24
g
|
Protein:
52
g
|
Fat:
17
g
|
Saturated Fat:
6
g
|
Polyunsaturated Fat:
2
g
|
Monounsaturated Fat:
7
g
|
Trans Fat:
1
g
|
Cholesterol:
147
mg
|
Sodium:
418
mg
|
Potassium:
1182
mg
|
Fiber:
3
g
|
Sugar:
4
g
|
Vitamin A:
109
IU
|
Vitamin C:
20
mg
|
Calcium:
45
mg
|
Iron:
3
mg