This delicious chicken sancocho is the recipe that my grandmother prepared. I am sure that when you try it, I take you to childhood, so accompany me and follow this process step by step, which is easy and fast.
If it is traditional sancocho, without a doubt, the chicken sancocho will occupy the first place since, from the time of the grandparents when they generally lived in the countryside, it was prevalent to see this preparation almost daily since the families were extensive. With this dish, they fed a lot, and there was always food on the table.
In the farms, almost all the ingredients were cultivated, like the banana, cassava, and vegetables. It was only to buy the potato because even the hens raised them. Yes, that's right, in the field the chickens grow freely, they are fed with corn or care and get so fat that their meat is quite delicious and preferred by many people.
A personal anecdote regarding the above is that when I was little, I visited my grandmother, and she immediately thought of preparing a chicken sancocho for us. So I took the fatter chicken, and then after plucking it, I began to express it to make a Delicious sancocho. The broth was delicious. I think I never tried one like that again.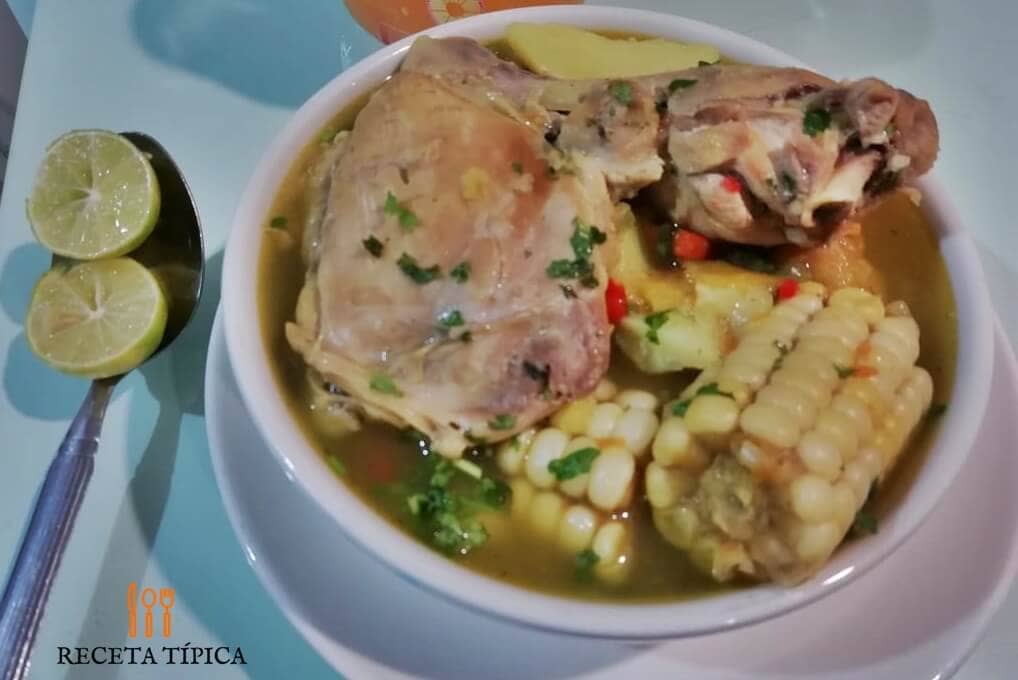 For this chicken sancocho, although I don't have a chicken like the one I mentioned, I try to get the meat of this type of chickens that fattened in the field, they may be a little more expensive. However, it is worth it use it so that the sancocho left with all the flavor, and you don't need to use broths in an artificial flavor cube.
The preparation is straightforward, similar to the traditional sancocho, you know. Add the plantains in medium logs (hopefully matches with the hand), add good quality cassava, arracacha if you like, potatoes cut in halves and dressings such as paprika, carrot, onion, tomato, and coriander that cannot be missing.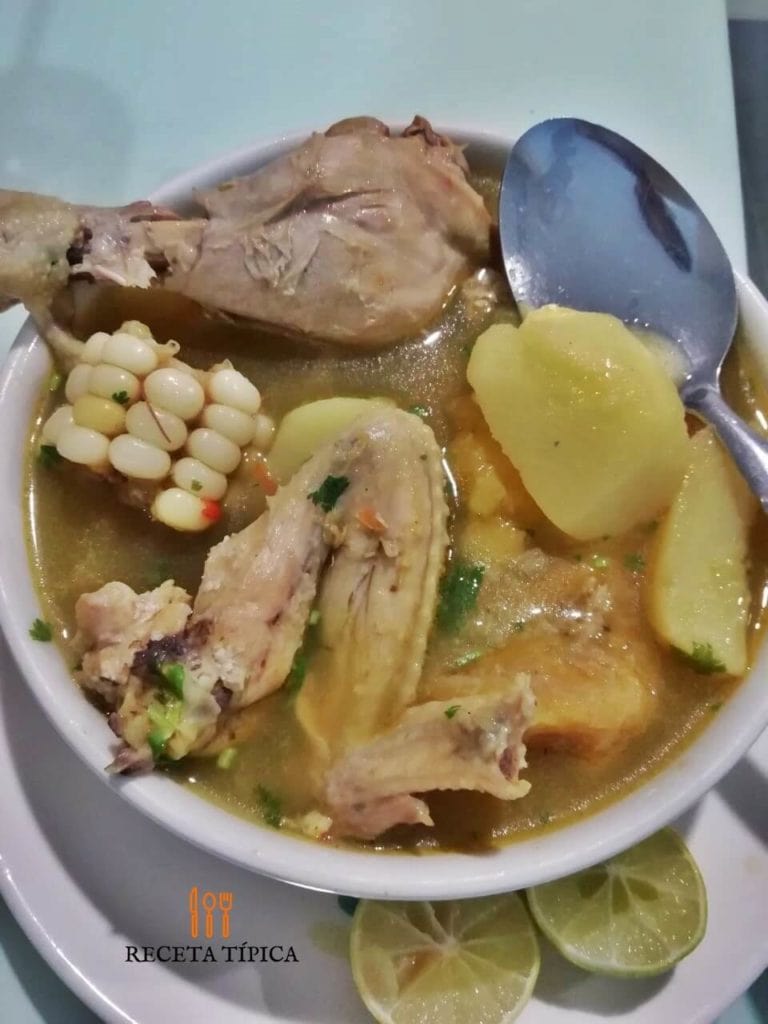 If you find it difficult to find chicken, you can replace it with peasant chicken or those found in the market.
Now, if we prepare this chicken sancocho, I recommend accompanying it with lemon salad, plantain, avocado, and a few drops of lemon.
Ingredients for preparing chicken sancocho
How to make chicken sancocho
Accompany this chicken sancocho with a portion of white rice and tuna salad.
Receta original en
Español
📖 Recipe
Ingredients
1

hen or 1 chicken.

12

cups

of water

6

potatoes peeled and cut in half.

4

Creole potatoes cut in four.

4

pieces

of corn on the cob

6

cassava pieces peeled.

Two green plantains cut into large pieces

1

clove

of garlic finely chopped.

½

onion

(finely chopped)

½ to

mato finely chopped.

1

carrot grated.

1

bouillon cube optional.

Salt color

(cumin and pepper to taste.)

Coriander finely chopped to serve.
Instructions
In a large pot, add the water, chicken, corn on the cob, plantains, onion, tomato, carrot, garlic, bouillon cube if desired, and salt to taste.

Cover the pot and bring to a boil over high heat for 20 to 25 minutes.

Add the cassava, the potato, the Creole potato, the color, the cumin, and the pepper and continue cooking for 30 or 35 minutes or until you notice that the ingredients are soft. When you are ready to add the coriander.

Serve hot on a deep plate, making sure you add each serving of the different ingredients. You can accompany the dish with an avocado slice and a portion of white rice.
Nutrition
Calories:
1296
kcal
|
Carbohydrates:
292
g
|
Protein:
23
g
|
Fat:
7
g
|
Saturated Fat:
2
g
|
Polyunsaturated Fat:
2
g
|
Monounsaturated Fat:
2
g
|
Trans Fat:
1
g
|
Cholesterol:
20
mg
|
Sodium:
835
mg
|
Potassium:
3713
mg
|
Fiber:
21
g
|
Sugar:
29
g
|
Vitamin A:
3199
IU
|
Vitamin C:
185
mg
|
Calcium:
157
mg
|
Iron:
5
mg
You can also prepare beef steak or meat or meatball soup.