This delicious Mondongo Soup is the traditional way; I am sure you will enjoy this tasty dish, follow these simple instructions and have fun cooking
Prepare this delicious mondongo soup traditionally, usually when you go to lunch at a restaurant, you will surely be offering this dish, which prepared with beef tripe.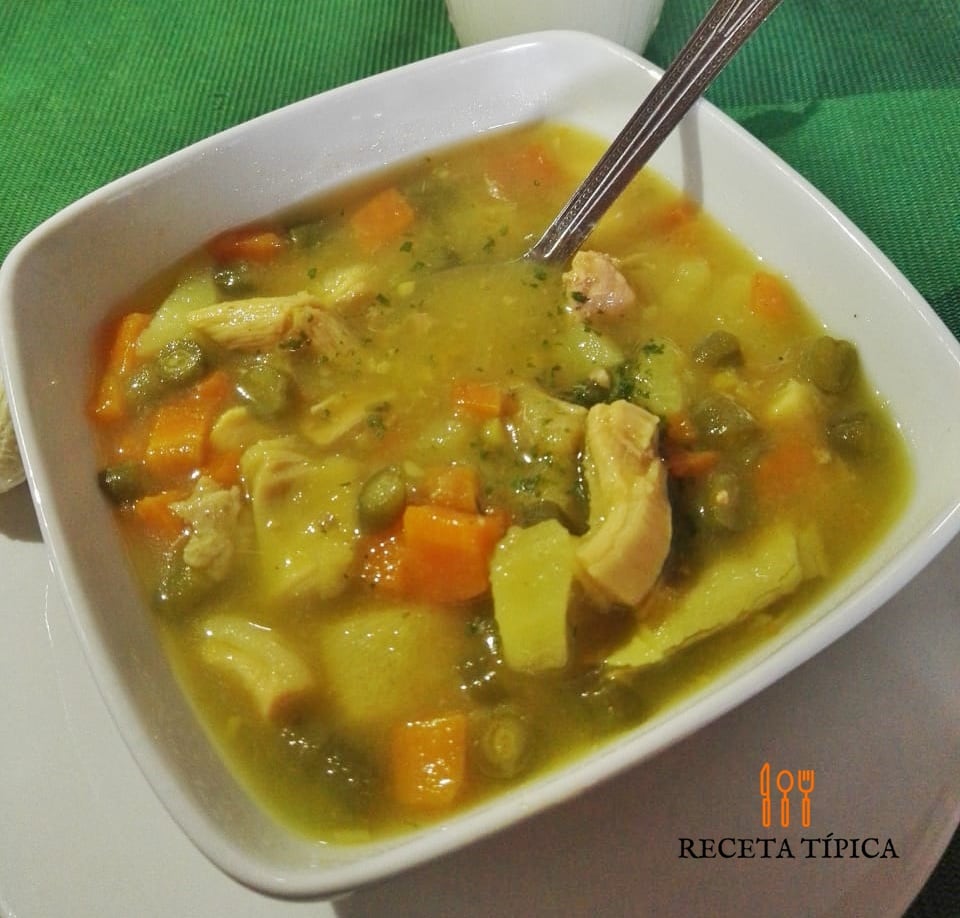 Now that you have this recipe, you will be able to surprise your family, follow the steps as they presented, I am sure you will enjoy it.
Although it is a somewhat complicated meal, it is complete as it makes up a perfect food for our daily diet, this delicious broth is highly nutritious.
Containing pieces of beef tripe and meat, you don't need to complement with fried or roasted meat, or if you wish, you can do it, accompanied with rice, salad, and a delicious glass of juice.
If you guys are looking for some other easy recipes, check these out: Arepas or chicken Stew.
Receta original en
Español
Ingredients
1

pound

beef tripe cut into pieces

½

pound

beef cut into pieces

1

pound

cassava cut into pieces

1

pound

potato peeled and cut into pieces

½

pound

green beans

1

carrot cut into pieces

½

pound

peas

½

Onion chopped

1 to

mato finely chopped

½

Chicken Bouillons

Coriander chopped

Color or triguisar and salt to taste
Notas
The potato will cook very quickly so add it at the end; you can leave the pot semi-covered for 10 minutes (Even that time can help you to chop the other ingredients, if you have not already done so, keeping the pot on the fire)
Instructions
Leave soaking the peas in water the night before.

Place the peas in the pressure cooker with enough water over medium heat for half an hour, no matter if they are not entirely soft, during the cooking process with the other ingredients will look perfect.

Add the beef tripe, beef, cassava, green beans, carrot, in the pot, place over medium heat for 10 minutes (You can leave the pot semi-covered).

Then add the potato, onion, tomato, ½ chicken bouillons, salt and color to taste to the pot.

Make sure you have enough water in the pot to cover the ingredients and a little more because, during the cooking process, the water will reduce.

Cover the pot and bring to medium heat for 20 more minutes.
Serve with rice and enjoy.
Nutrition
Calories:
415
kcal
|
Carbohydrates:
53
g
|
Protein:
26
g
|
Fat:
11
g
|
Saturated Fat:
4
g
|
Polyunsaturated Fat:
1
g
|
Monounsaturated Fat:
4
g
|
Trans Fat:
1
g
|
Cholesterol:
121
mg
|
Sodium:
128
mg
|
Potassium:
1115
mg
|
Fiber:
7
g
|
Sugar:
7
g
|
Vitamin A:
2437
IU
|
Vitamin C:
56
mg
|
Calcium:
65
mg
|
Iron:
6
mg