If you are going to watch a movie at home, the popcorn cannot be missing, so let's prepare some delicious popcorn. You can make them with pyre corn or in the microwave if you have bought them to do so.
The popcorn is very common when we go to the cinema or when we are going to watch a movie at home, it is a custom, like accompanying them by any soda, although the popcorn is the most important.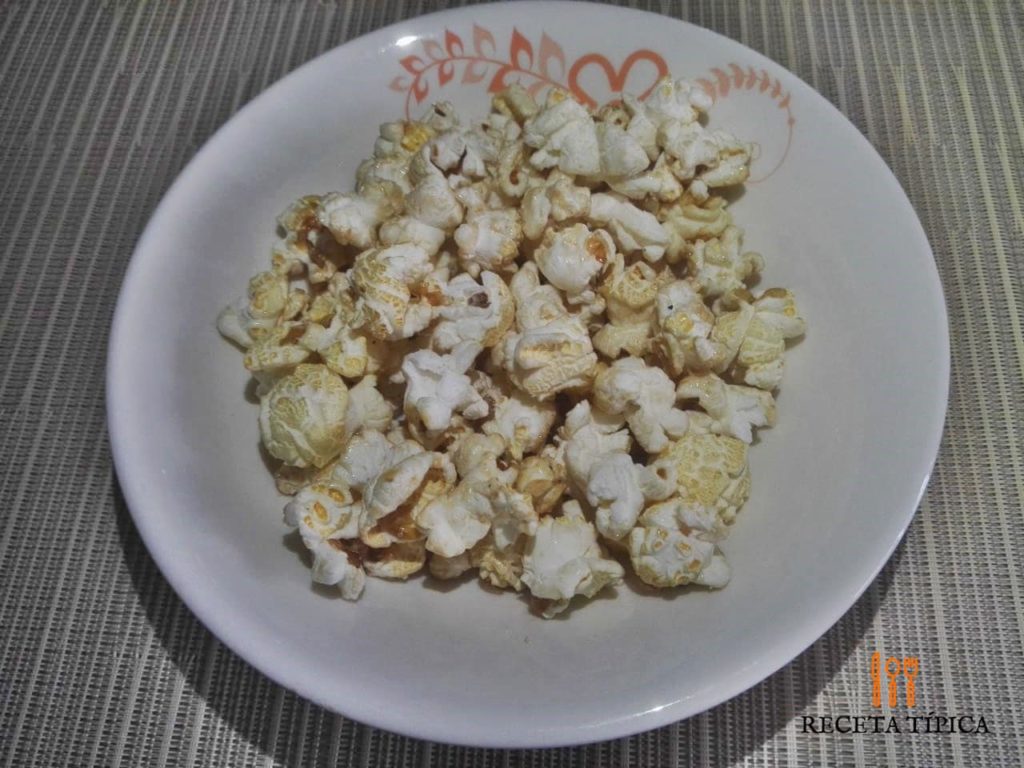 Today we are going to learn how to make them in different ways, the first is to buy the traditional pyre corn, to prepare them in a slow cooker on the stove, the pyre corn can found in any store or supermarket, and the best thing is that it is very economical.
The second option to prepare them is in the microwave, buy the bag ready to take to the microwave and leave them for a minute and a half. Then you can melt butter and add on top, as well as sprinkle sugar.
The third is a facility. Since they sold in ready bags, you have to open the bag and enjoy them. But as this is a recipe, I recommend you first do them, it will only take a few minutes to have them ready, and in case you run out of popcorn, you can stop the movie for a few minutes and make them again.
Recipes recommended: Churros or aborrajados.
Receta original en
Español
Ingredients
½

Pound

popcorn

4

teaspoons

oil

Melted butter to taste

Sugar to taste
Instructions
With PopCorn:
In a medium-sized pot with a lid, add two teaspoons of oil, place over medium heat, and add ¼ cup of popcorn (You must do it in batches since the popped corn will take up a lot of space in the cooking pot).

Leave for about 3 minutes. You will have to stir the popcorn, shaking the covered pot (the pyre corn will begin to explode, you have to be aware that they do not burn, usually when they stop exploding, then they will be ready).

Depending on the size of the pot, it will be the number of crisps you can make. Repeat the previous steps until you have the desired amount of crisps.

Serve and add above the crispetas, melted butter, and desired sugar.
Microwaveable:
Place the envelope of the popcorn in the microwave. For a minute and a half (without breaking the paper bag).

Break the bag, serve the crispetas, add the melted butter, and the desired sugar.

Crispetas at home.
Enjoy this other gelatine recipe.
Nutrition
Calories:
151
kcal
|
Carbohydrates:
22
g
|
Protein:
3
g
|
Fat:
6
g
|
Saturated Fat:
2
g
|
Polyunsaturated Fat:
1
g
|
Monounsaturated Fat:
2
g
|
Trans Fat:
1
g
|
Cholesterol:
8
mg
|
Sodium:
27
mg
|
Potassium:
79
mg
|
Fiber:
4
g
|
Sugar:
1
g
|
Vitamin A:
89
IU
|
Calcium:
2
mg
|
Iron:
1
mg