Prepare a traditional and nutritious apple juice, an ideal choice for our health and delicious to quench our thirst. Stay with us and learn how to prepare it.
Homemade apple juice is the perfect choice! Not only is it easy to make with just a few ingredients, but you can also customize it to your taste by adding more or less sugar or honey. This apple juice is an excellent source of vitamins and antioxidants that can help keep your body healthy and energized. Dare to prepare this delicious Colombian apple juice and enjoy a fresh and delicious drink at any time of the day!
It is very common to find apple-based juices or nectars in supermarkets, but, truth be told, none are as delicious as the ones we prepare at home, with natural flavors and 100% apple flavor, without preservatives or artificial flavors, or any other component that affect the naturalness of the juice and even our health.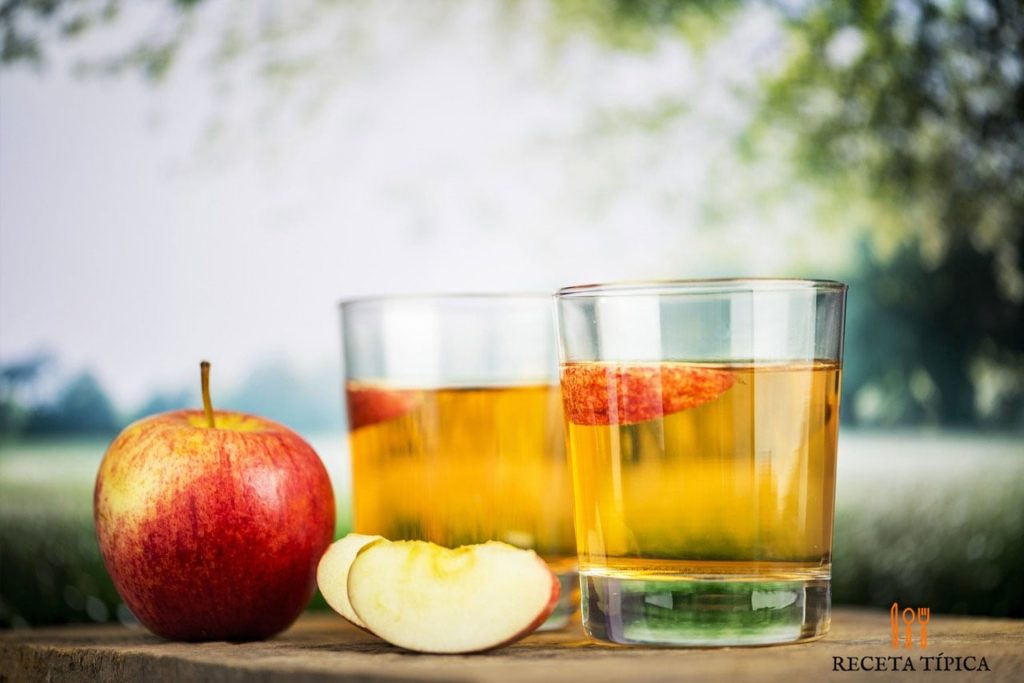 Is the juice made with green apple or red apple?
Apple juice is a juice of tastes, as we all know there are 2 varieties of apple, we find in the market the red apple, which is a sweet-tasting apple, and on the other hand, there is the green apple, which has a slightly acidic taste.
When I say that apple juice is a juice of tastes, I mean that we can use either of the 2 apples for the elaboration of our recipe, and whichever we choose, green or red, the procedure is the same to obtain the result.
It's no secret that there is nothing better than having a good diet, a good diet, and an exercise routine that helps our body and our organism to stay healthy and active and for much longer. But, truth be told, very few people have enough time to practice these small tasks.
But that's where these good options come in, fruit juice, and in this case a good apple juice, which we can consume when we get up, before going to work or studying, and that will help us face our day with more energy and vitality, and we will also be consuming something quite healthy.
So I invite you to prepare a delicious apple juice, and enjoy it to the fullest.
How can I make my apple juice have a smoother consistency?
To achieve a smoother consistency in your apple juice, you can add more water and blend for a few additional seconds. You can also opt to use softer, more mature apples instead of firmer apples.
Is it necessary to use lemon in apple juice?
It is not necessary to use lemon in apple juice, but it can help prevent the juice from oxidizing too quickly and keep it fresh longer.
Can I use honey instead of sugar?
Yes, you can use honey instead of sugar to sweeten the juice. In addition to sweetening, honey can add a different flavor and benefit your health.
How can I make my juice have a more intense flavor?
To give your juice a more intense flavor, you can use more mature and flavorful apples. You can also add a little more sugar or honey if you wish.
Can I use another type of fruit instead of apples?
Yes, you can use other fruits instead of apples to make juice. Some popular options in Colombian cuisine are pineapple, soursop, passion fruit, and orange. These fruits can be combined with apple or used alone to create a variety of delicious juices.
You can also prepare carrot juice in milk.
📖 Recipe
Ingredients
3

apples.

1

small lemon.

Sugar or honey to taste.

3

ice cubes.

3

glasses of water.
Notas
Add lemon to prevent the juice from oxidizing too quickly and keep it fresh longer, you can omit it if you wish. If you're not serving immediately, keep it in the fridge until ready to use.
Instructions
Wash and cut the apple into medium pieces. Place them in the blender.

Cut the lemon in half and add the juice to the blender.

Add water, and honey or sugar and blend until everything is well integrated.

Then, strain the juice to remove any possible residue. Add an ice cube per glass and serve.
Nutrition
Calories:
181
kcal
|
Carbohydrates:
49
g
|
Protein:
1
g
|
Fat:
1
g
|
Saturated Fat:
1
g
|
Polyunsaturated Fat:
1
g
|
Monounsaturated Fat:
1
g
|
Sodium:
23
mg
|
Potassium:
367
mg
|
Fiber:
8
g
|
Sugar:
36
g
|
Vitamin A:
159
IU
|
Vitamin C:
41
mg
|
Calcium:
42
mg
|
Iron:
1
mg