Imagine a creamy mash full of flavor with a special touch, all covered in cheese. Challenge your imagination and try this special recipe for mashed potatoes!
Mashed potatoes are a duck made with cooked and crushed potatoes, as well as other ingredients. It considered in almost all kitchens as an accompaniment to another dish, usually made with meat or fish.
Potatoes are one of those quintessential ingredients that allow us to create and do many things in the kitchen, whether they are French fries, cooked potatoes, stewed potatoes, baked potatoes, stuffed potatoes, or as in our case one of the iconic mashed potatoes.
One of the most common mistakes when preparing mashed potatoes is that we have lumps or perhaps little creamy, so I leave some tips for you to make the best mash:
When buying potatoes, try to choose those that contain good starch, which gives more texture to the mash.
When you put the potatoes to cook, add salt to the cooking water when it is still cold, and also add a little salt when the mash is ready.
We will also cook them with the skin to prevent the water from entering the potato and leaving it watery.
We must try to keep all the potatoes of the same size, so that their cooking point is the same, since, if there is a large and a small potato, its cooking point varies.
Use a potato press instead of using a blender or food processor.
In the end, the mash should crush hard and very well. It is the only way to prevent clumps.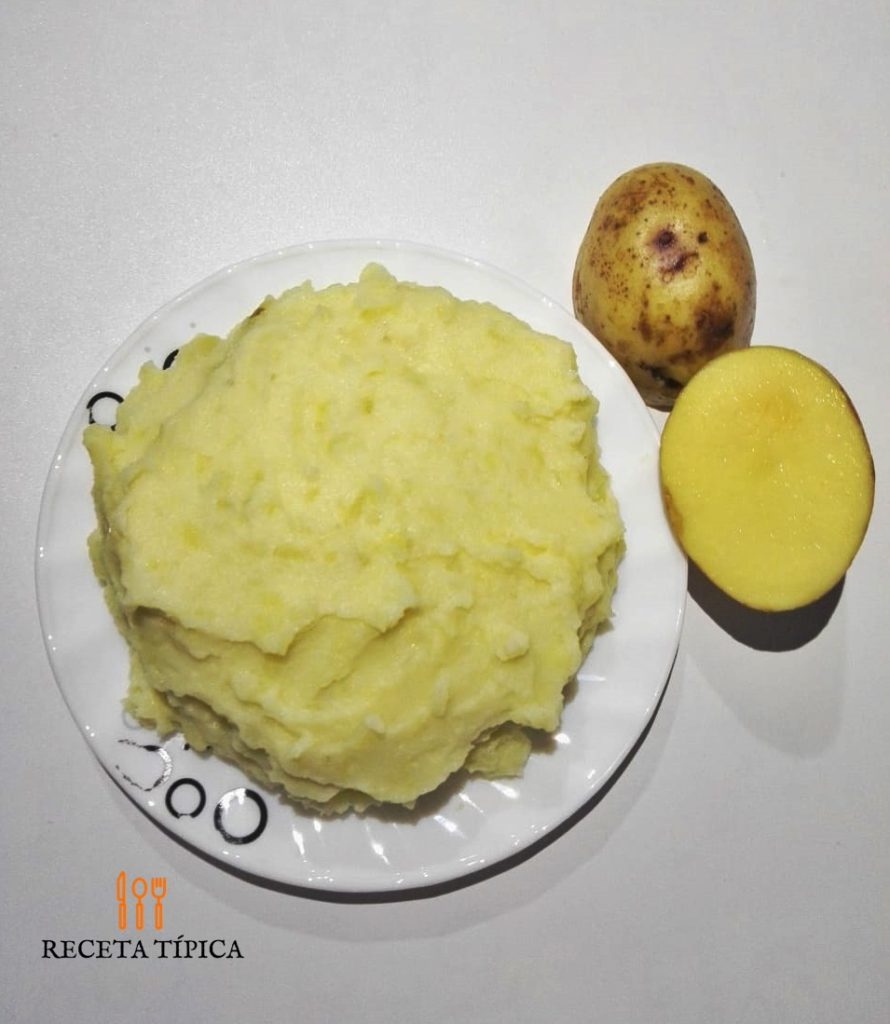 These are some of the most important tips when making good mashed potatoes. I hope you are encouraged and prepare it with us. It will be delicious. Let's cook.
I invite you to prepare delicious white rice to accompany it with these mashed potatoes.
Receta original en
Español
Ingredients
1

kg

of potatoes

1

cup

parmesan cheese

200

ml

of hot milk.

50

g

of milk cream.

2

liters

of water

2

tablespoons

butter

Salt and pepper to taste.
Instructions
Place the potatoes in a pot with 2 liters of water and salt to taste, over high heat and when it starts to boil lower the heat and cover the pot, let them cook for 15 to 20 minutes, or until when you suck them with a knife Easily slide into a potato.

When they are, remove the water and peel the potatoes.

Add the potatoes in a bowl and mash them together with the butter.

Add the cream of milk to give it smoothness and adequate texture. Stir

Also, add the hot milk and mix the ingredients.

Finally, add Parmesan cheese, salt, and pepper to taste and stir again so that our ingredients well integrated.

If you wish, you can add parsley, cooked bacon, etc.

Enjoy your meal!
Nutrition
Calories:
228
kcal
|
Carbohydrates:
32
g
|
Protein:
11
g
|
Fat:
7
g
|
Saturated Fat:
4
g
|
Polyunsaturated Fat:
1
g
|
Monounsaturated Fat:
2
g
|
Cholesterol:
18
mg
|
Sodium:
704
mg
|
Potassium:
779
mg
|
Fiber:
4
g
|
Sugar:
3
g
|
Vitamin A:
225
IU
|
Vitamin C:
33
mg
|
Calcium:
280
mg
|
Iron:
1
mg