For these hot days, there is nothing better than a good piña colada to calm it down, so stay with us and learn how to prepare it.
At some point, you have heard talk or name the piña colada, and you have been intrigued that it can be a drink, and you can imagine that its primary flavor is pineapple, and the truth is not so wrong.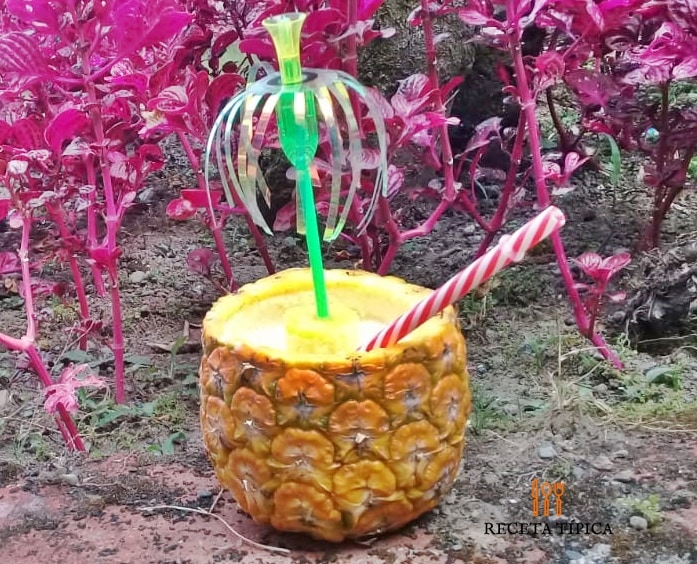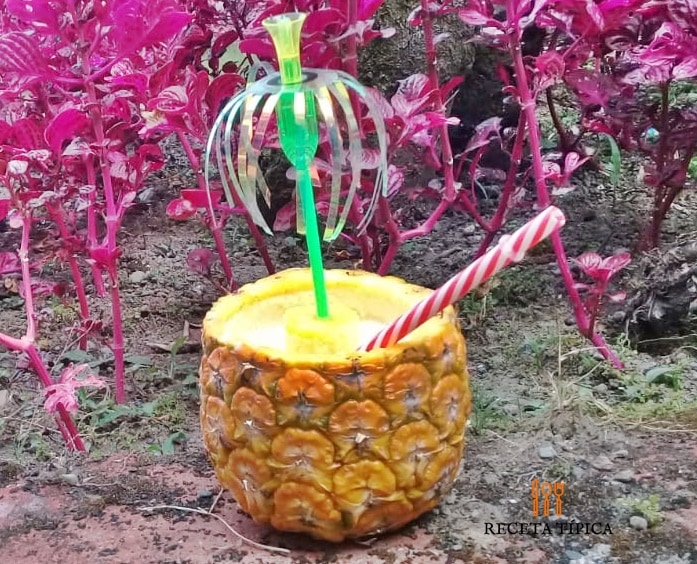 Piña colada is one of the most desirable and delicious cocktails in the world, which is mainly made from pineapple juice and followed by white rum along with coconut liqueur.
It is an ideal cocktail to prepare in large quantities, whether for family reunions or wedding parties, birthdays, etc. And if it is to share with a friend or partner, it is much more special.
Should we use sweet pineapple to prepare the piña colada?
For this cocktail, it is not necessary to use sweet pineapples. You can use any pineapple, and if you get a small pineapple, much better. On this occasion, we will leave the glasses aside, and take advantage of the whole pineapple.
Cut a piece of pineapple on top, take out the pineapple pulp, being very careful not to damage the pineapple peel. Use the pineapple as glass, you will see that its result will be fantastic, and the presentation.
If you want to prepare this cocktail and skip alcohol, you can also do it. In both ways, its flavor will be delicious. So do not think about it anymore and we will prepare a delightful piña colada, so cold that it can cool you.
Recipes recommended: Caipirinha cocktail or coconut cocktail.
Receta original en
Español
📖 Recipe
Ingredients
6

ounces

of white rum.

2

pineapples

4

ounces

of coconut liquor.

8

ounces

of pineapple juice.

6

ounces

of milk cream.

4

ounces

of condensed milk.

10

ice cubes
Instructions
Remove the pulp from the pineapple being careful not to damage it. Freeze the pineapple shell for 30 minutes.

Prepare the pineapple juice, blend the pulp you removed from it with a little water.

Again in the blender, introduce the ice, condensed milk, and milk cream and blend.

With the blender running, add the coconut liqueur and rum, but interspersed, that is, 1 ounce of rum and 1 ounce of coconut liquor, and so on until you pour all the alcohol.

Once the mixture is incorporated, serve and decorate to taste.
Nutrition
Calories:
1133
kcal
|
Carbohydrates:
168
g
|
Protein:
12
g
|
Fat:
16
g
|
Saturated Fat:
9
g
|
Polyunsaturated Fat:
1
g
|
Monounsaturated Fat:
4
g
|
Cholesterol:
51
mg
|
Sodium:
123
mg
|
Potassium:
1458
mg
|
Fiber:
13
g
|
Sugar:
131
g
|
Vitamin A:
983
IU
|
Vitamin C:
446
mg
|
Calcium:
385
mg
|
Iron:
3
mg
Enjoy this piña colada, and remember that you can prepare a basic black Russian cocktail.