Indulge in this refreshing Tree Tomato juice, a recipe that only requires 3 ingredients and can be whipped up in just 5 minutes. What are you waiting for? It's sweltering outside, and we're parched!
If you're in search of a revitalizing and wholesome drink, the tree tomato juice is your answer. The tree tomato, also known as tamarillo, is a nutrient and antioxidant-rich fruit that can enhance health in multiple ways.
On this hot day, nothing is more refreshing than a glass of tree tomato juice. This tree tomato juice recipe is straightforward and can be tailored according to your preferences. You can adjust the sugar level and add milk or water as per your taste. The outcome is a delightful and natural drink, allowing you to relish the health benefits of the tree tomato in a refreshing manner.
Whether for a sultry afternoon or as part of a nutritious breakfast, this juice is an excellent choice to integrate more nutrients into your diet. So, why not prepare it today and savor its taste and health benefits?
What is tree tomato, and where can it be found?
The tree tomato is a fruit native to South America, packed with nutrients and antioxidants. It's available in most supermarkets and fresh produce stores selling exotic fruits.
Is it necessary to add sugar to the tree tomato juice?
If the tree tomato is sufficiently ripe and sweet, there's no need for added sugar. However, if it's somewhat sour or if you prefer a sweeter taste, you can add sugar as per your liking.
Can I use frozen tree tomatoes for this juice?
Yes, if fresh ones aren't available, you can use frozen tree tomatoes. Just ensure you thaw them before use.
Should the juice be strained after blending the tree tomato?
Yes, it's advisable to strain the juice post-blending to remove seeds and any unblended pulp bits.
Can I add ice to the tree tomato juice?
Certainly, adding ice makes the juice even more refreshing and chilled.
Can I mix other fruits with tree tomato juice?
Absolutely! Customize the tree tomato juice by adding fruits of your choice. Some good options are pineapple, mango, orange, lemon, and others.
How long can the tree tomato juice be stored in the refrigerator?
Store the tree tomato juice in an airtight container in the fridge for about 2-3 days. However, consuming it sooner ensures you enjoy its fresh and natural taste.
What are the health benefits of this juice?
The tree tomato juice is a healthy, refreshing beverage that offers numerous health benefits. Some advantages include:
High in antioxidants: Tree tomatoes are rich in antioxidants that help combat free radicals and prevent chronic diseases like cancer and heart diseases.
Vitamins and minerals: Tree tomatoes are an excellent source of vitamins A, C, and K, and minerals like iron and calcium.
Aids digestion: Containing soluble fiber, tree tomatoes can enhance digestion and prevent constipation.
Boosts the immune system: The nutrients in tree tomatoes bolster the immune system, preventing illnesses.
Good for the skin: Antioxidants and vitamins in tree tomatoes can help maintain healthy skin and prevent premature aging.
How to Make Tree Tomato Juice?
Like any other juice, this delicious tree tomato juice is quick and easy to prepare. It's the beauty of our Colombian cuisine, with its array of diverse dishes, especially beverages.
I can't imagine, on a scorching day, having to prepare a drink that takes an hour, like preparing different soups. But the truth is, making a refreshing juice will take you just 5 minutes. So, there's no excuse to endure these hot days anymore or, well, also, a glass of juice is ideal to accompany lunch.
We recommend trying guava juice or oat milk.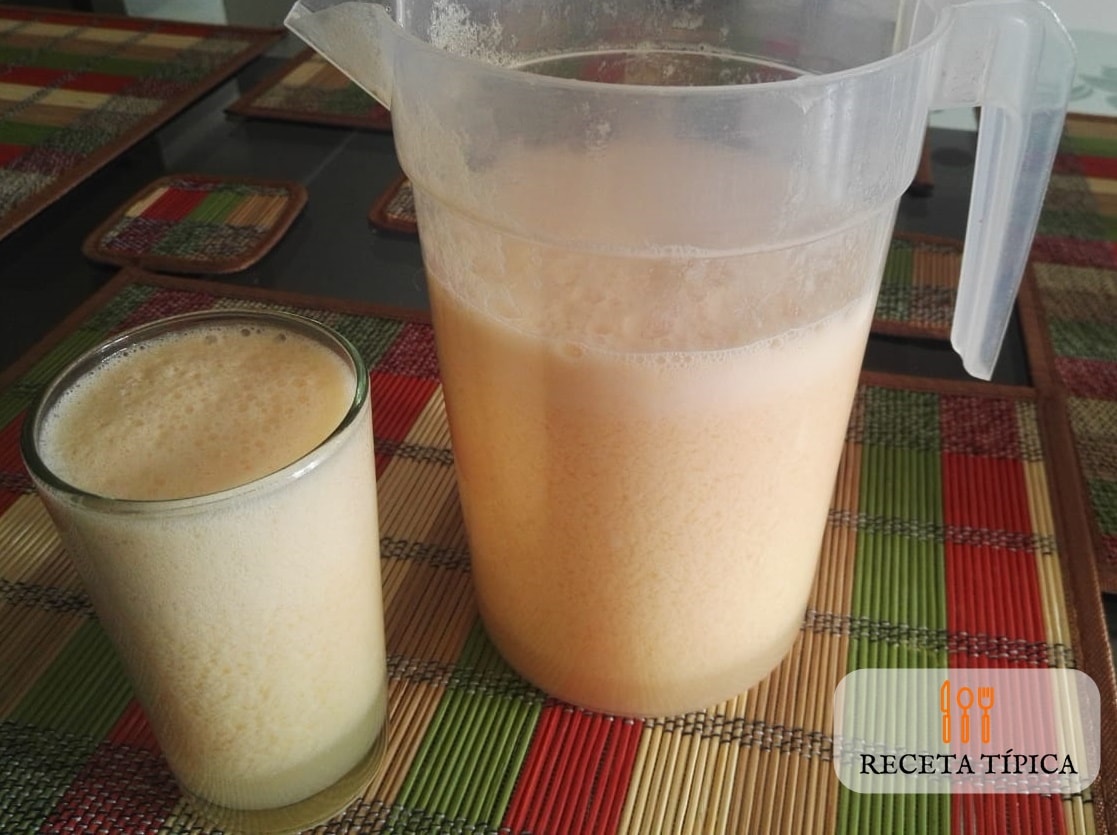 📖 Recipe
Ingredients
4

tree tomatoes

Sugar

(to taste)

Milk

(Optional)

Water
Notas
If you wish to prepare the tree tomato juice with only water, you can. You can even use just milk or a mix of water and milk, as done in this recipe.
Instructions
Slice the tree tomatoes in half, scoop out the fruit pulp with a spoon, and add it to the blender.

Add water and/or milk, and sugar as per your preference.

Blend for about 30 seconds. Use a strainer to remove the fruit seeds.
Nutrition
Calories:
23
kcal
|
Carbohydrates:
5
g
|
Protein:
1
g
|
Fat:
1
g
|
Saturated Fat:
1
g
|
Polyunsaturated Fat:
1
g
|
Monounsaturated Fat:
1
g
|
Cholesterol:
1
mg
|
Sodium:
6
mg
|
Potassium:
237
mg
|
Fiber:
1
g
|
Sugar:
4
g
|
Vitamin A:
825
IU
|
Vitamin C:
13
mg
|
Calcium:
13
mg
|
Iron:
1
mg