If you are looking for a delicious soup that is easy to make and also cheap, we recommend the fried green plantains soup. A soup with all the plantain flavor in a simple preparation.
Maybe you have tried this soup sometime at home, perhaps not in the same way in which we are going to prepare this fried green plantains soup today, but if something very similar, and the protagonists of these soups were our grandmothers.
Does fried green plantains soup get any other name?
I remember that my grandmother prepared it at some point in my childhood, and called it fried green plantains soup, and many people know her by that name. Whatever its name, the goal will always be the same, fry the plantain as fried green plantain and add it to the soup to give it an individual particularity.
However, remember also that the fried green plantains receive other names throughout several countries, such as tostones, slices of plantain, tachinos, or fried green.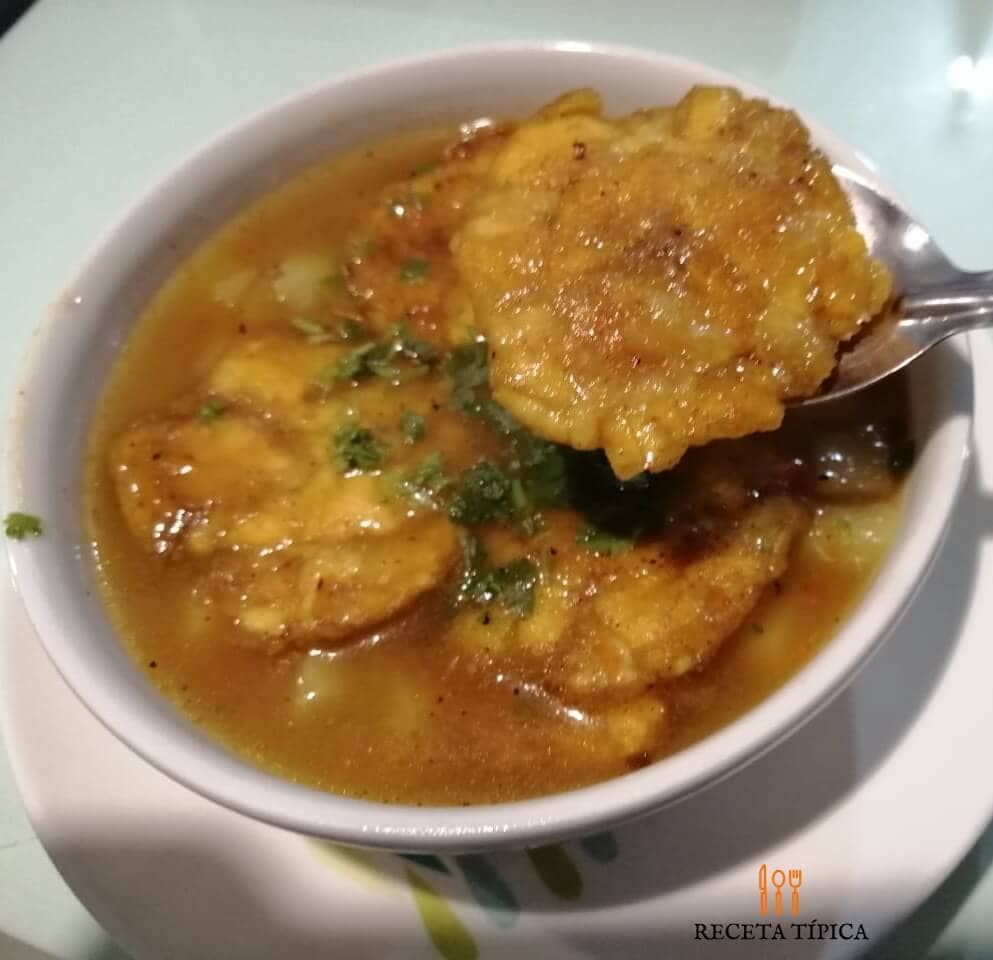 What other ingredients can take this soup apart from the plantain?
This patacón soup is quite versatile. You can add different ingredients, such as potatoes, vegetables, tubers, herbs. It all depends on the resources you have in your kitchen or when buying the ingredients.
It is a delicious soup, and I am proud to say that it is a typical preparation of the central region of Colombia and that over the years it has been spreading to many areas of the country, becoming a fairly popular dish.
Ingredients for preparing fried green plantains soup
How to make fried green plantains soup?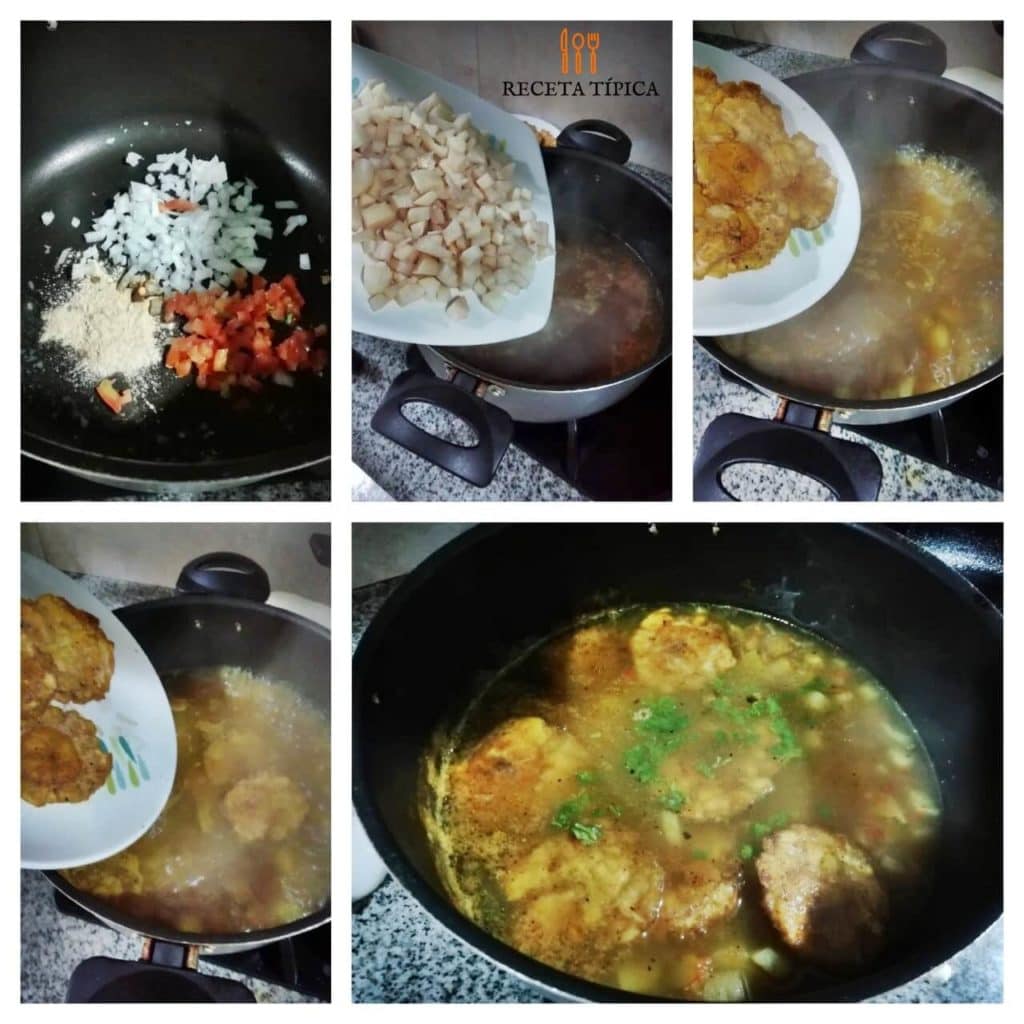 I hope you are encouraged to prepare this delicious and also extraordinary fried green plantains soup, full of flavor. Let's cook.
You can find the recipe for fried green plantains here, to prepare this recipe.
Recipes recommended: Catfish in sauce or fried mojarra.
Receta original en
Español
📖 Recipe
Ingredients
8

cups

of beef broth or water.

1

tablespoon

oil

½

cup

onion chopped

½

cup

red paprika

2

cloves

of garlic

½

teaspoon

ground cumin

½

lb

of potatoes diced or sliced.

12

fried green plantains

(see the recipe here)

Coriander.

Salt and pepper.
Instructions
In a large pot over medium heat, add the oil, add the onion, the finely chopped garlic, the red paprika in small squares, and the cumin. Cook for about 3 to 4 minutes, stirring frequently.

Add the beef broth or water to the pot along with the potatoes and boil. When this happens, reduce the heat to medium and cook for 15 more minutes.

Add the fried green plantains and simmer for another 10 minutes, stir carefully. Salt pepper.

Add the chopped coriander, rectify the flavor, and serve immediately.
Nutrition
Calories:
621
kcal
|
Carbohydrates:
148
g
|
Protein:
13
g
|
Fat:
5
g
|
Saturated Fat:
1
g
|
Polyunsaturated Fat:
1
g
|
Monounsaturated Fat:
2
g
|
Trans Fat:
1
g
|
Sodium:
1191
mg
|
Potassium:
3166
mg
|
Fiber:
12
g
|
Sugar:
66
g
|
Vitamin A:
5313
IU
|
Vitamin C:
109
mg
|
Calcium:
27
mg
|
Iron:
3
mg